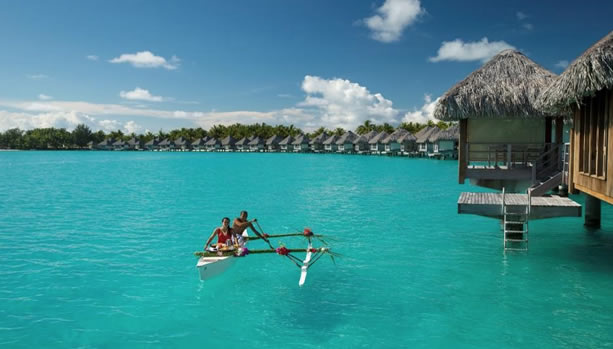 Bora Bora Family Traditions Package
Reserve our Family Traditions at St. Regis Bora Bora suite exclusive*, specially tailored for younger guests and their families including:
Suite accommodations
Children's Club access
4:00 PM late checkout
SPG® Kids Pass Program for SPG members
A $50 daily credit towards family experiences and other hotel services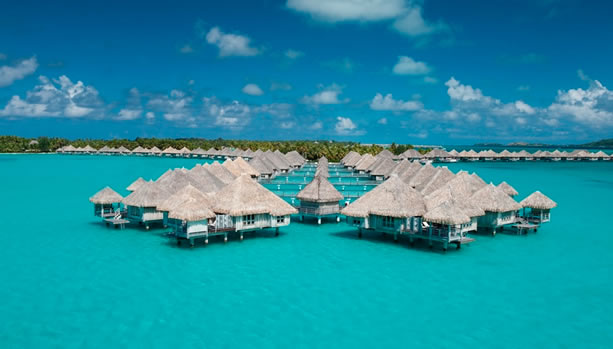 Family Traditions at St. Regis Program
As part of the Family Traditions at St. Regis program, families can choose from a selection of activities to experience together while exploring the enriching culture of the destination. We look forward to creating indelible memories for your family to share.
Aquasafari
Explore one of the world's most beautiful coral gardens on this 30-minute underwater promenade. Discover the marine wonders while wearing a specially designed helmet that allows families to walk 10 feet under the surface without the pressure of scuba gear. Breathe normally amongst the tropical fish and uncover the treasures below in a safe and fun way. Neither diving nor snorkelling experience is required for this water experience. Expert guides will provide transportation from the dock by boat and escort families to the famous Toopua coral garden. Sunscreen is highly recommended. Children must be at least 8 years old.
Lagoonarium Fish Park
Discover Bora Bora's unique Fish Park, just a few minutes by boat from the resort. Families will enjoy meeting turtles, fish of all kinds and colours, blacktip sharks, and rays, all in a safe atmosphere for children. Advanced reservations, sunscreen, and water are highly recommended.
These experiences are perfectly suited for a family of four (two adults and two children), but can always be customized. The Concierge is pleased to provide more details and to help make arrangements. To reserve an experience, it is recommended that guests contact the Concierge at least 48 hours in advance.
All parents know that hungry kids can be tough to please — and tough on wallets. That's why we created the SPG®Kids Pass program for our members. For a flat daily rate, children ages 12 and younger can enjoy all-inclusive access to a variety of dining options, including children's menus, buffets (where available) and beverages, at participating Starwood resorts during their stays. Options are available throughout the day, so both the timing and choices are up to you. It's just one more way for kids — and the grown-ups who love them — to enjoy every meal.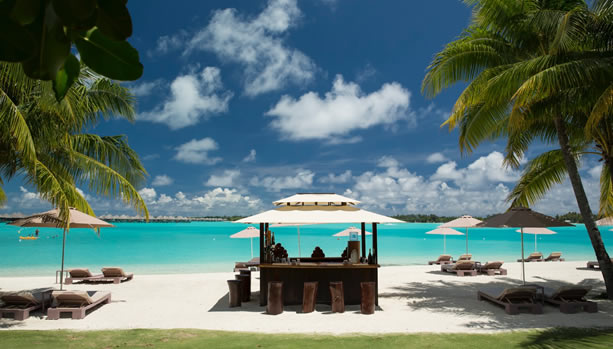 Welcome and la ora na to Tahiti's crown jewel, The St. Regis Bora Bora Resort. Nestled in the shadow of Mount Otemanu, on the shores of the most beautiful lagoon on the planet, our resort invites discerning travellers to embrace the serene pace of French Polynesia.