---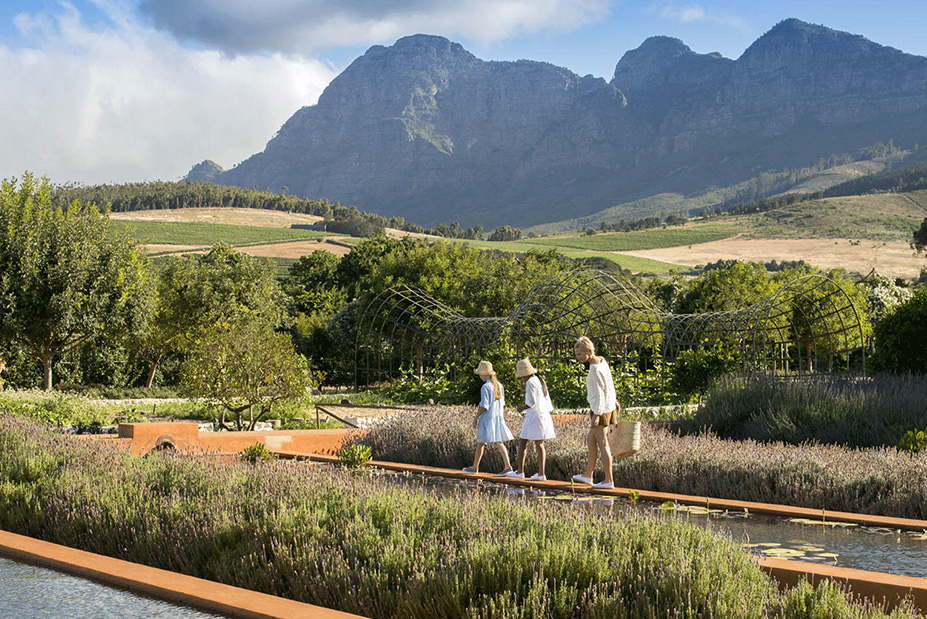 11 Days from $ 9,600 per adult
what's included?
---
LUXURY HOTEL ACCOMMODATIONS
3 nights Cape Town | 2 nights Sabi Sand Game Reserve | 2 nights Kruger National Park | 3 nights Victoria Falls

One&Only Cape Town
&Beyond Kirkman's Kamp
&Beyond Ngala Safari Lodge
Victoria Falls River Lodge


ACTIVITIES
WILD Child program
Nature Walks and Game Drives
Tour of the Falls
Boat Cruise

FLIGHTS & TRANSFERS
All road transfers and flights as specified in the itinerary


Based on 2 adults. Special rates for kids 12 and under

GET A NON-BINDING PRICE QUOTE
directly from our Luxury Travel Consultant at 360 Private Travel

choose your travel dates to receive rates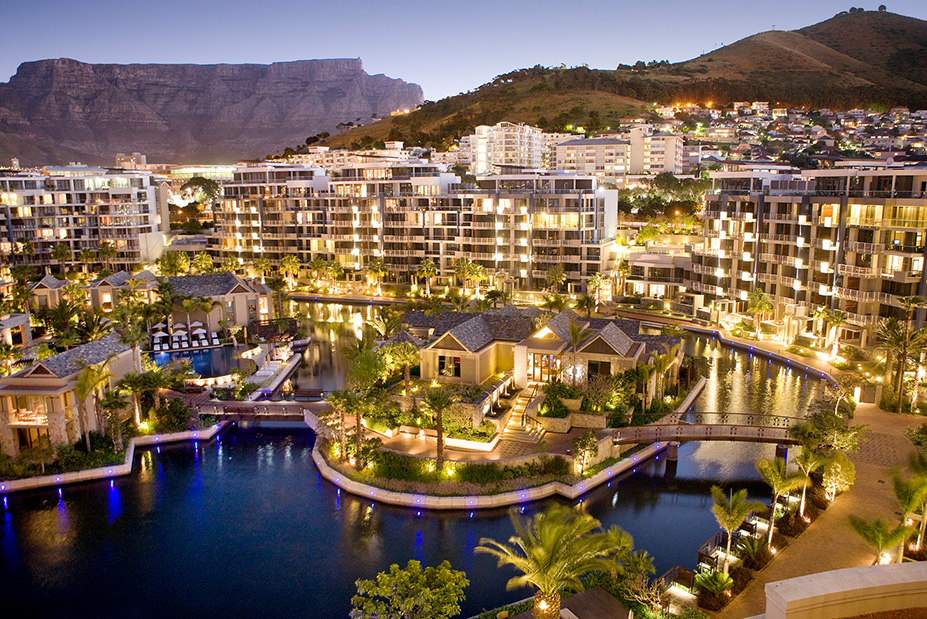 A Kids-Friendly South African Adventure
4 Destinations & 11 Remarkable Days
Cape Town, Sabi Sand Game Reserve, Kruger National Park, and Victoria Falls
An exciting family adventure that boasts adventure for all; explore the Mother City of Cape Town, embark on fun-filled safaris and visit the "Smoke that Thunders"
This ultimate 11-day family itinerary offers a variety of fun and exciting experiences for the whole family
From hiking Table Mountain and visiting the penguins of Boulders Beach in Cape Town to spotting leopards in the Sabi Sand Game Reserve, or waking up with lions roaring in the Kruger National Park. To cap off the ultimate family adventure, visit the UNESCO World Heritage Site of Victoria Falls, also known as the "Smoke that Thunders".
It is safe, fun, and rewarding to travel with children in Africa. Africa is a treasure chest of adventure and learning, with almost year-round sunshine, making it the perfect family holiday destination.
&Beyond's family-friendly lodges in South Africa – Phinda Private Game Reserve, Ngala Private Game Reserve, and at &Beyond Kirkman's Kamp in the Sabi Sand – each offer a host of fascinating and entertaining activities for children aged 3–12 years, bringing alive the magic of Africa.
While on a family safari, you can rest assured that your children will always be safe and well cared for (on and off game drives). Every minute is supervised by &Beyond guides and lodge staff, who provide hours of amusement and invaluable information to the children in their care.
Designed for families with children who want to experience the wonders of the South African bush together, each family safari is planned with your specialist guide taking into account your children's ages, their interests, your family's preferences, and the fun seasonal activities available.
We can tailor-make every part of your trip to fit your style, budget, and time constraints.
CAPE TOWN | DAY 1 – 3

DAY 1 CAPE TOWN

Upon arrival in Cape Town, your family will be welcomed by a member from the &Beyond team who will drive you to the One&Only Cape Town, where you will spend the next three nights.
As you drive toward the city, your view from afar will be Table Mountain, one of the most spiritual places on earth, with two oceans and the beautiful city of Cape Town at its feet.
The ultimate family destination, Cape Town boasts more than its fair share of magnificent natural beauty, cultural marvels, and historical sites. Quintessentially modern and cosmopolitan, it is home to gourmet restaurants, trendy nightlife, and thriving café culture, combined with natural wonders ranging from miles and miles of beautiful beaches to the renowned Cape Winelands and iconic Table Mountain.
Over the next couple of days your family can choose from a number of activities and attractions to experience together (some at an additional cost), including a visit to the Two Oceans Aquarium, a boat trip to Seal Island, a hike up Table Mountain, a trip on the Cape Wheel, or even a ride on a pirate ship!

DAY 2 CAPE TOWN AND THE WINELANDS

Today, enjoy a full-day Winelands Tour, tailored to suit any preference, including a wide variety of child-friendly wine farms and fun activities in Stellenbosch, South Africa's second oldest town, or in the historic valley of Constantia.
Within the university town of Stellenbosch, you will view classic 17th and 18th century Cape Style architecture, explore the revered museum and discover the many galleries and boutiques along tree-lined streets.
Kids will love the exciting new Tree House at Boschendal, where free-range children learn all about farm life, or at Spier, where there's a host of family-friendly activities, including Segway vineyard tours and the famous Eagle Encounter where youngsters can get up close to South Africa's most giant birds of prey, as well as snakes and lizards.
Within Constantia lies vineyards that cling to the slopes of the Constantiaberg promising world-renowned Sauvignon Blancs, Semillons, and Chardonnays from the Steenberg, Constantia Uitsig, and Buitenverwachting estates.
Here kids can enjoy a delicious chocolate tasting, and most wine farms have their kid's menus and jungle gyms to entertain them.
For laps of fun, the Bike Park at Constantia Uitsig offers mini- and macho-cyclists 2.8km of tracks to explore. The new Heritage Market is a selection of artisanal shops (including slow-churned ice cream) that can be found in a row of quaint cottages, every day of the week.

DAY 3 CAPE TOWN

Explore the Cape Peninsula with the family on a half-day tour, feel the warm sands on Clifton's secluded beaches or visit a trendy café in Camps Bay. Explore the stunning Atlantic Seaboard, the village of Hout Bay, and Chapman's Peak, one of the most magnificent marine drives in the world.
The kids will love searching for gems at the scratch patch in Simon's Town and the quirky penguins of Boulder's Beach, the only place in the world where one can get up close to African Penguins.
Next, head to the Cape Point Lighthouse, an important icon of the Cape Peninsula, and end the day at Kirstenbosch Botanical Gardens, one of the greatest botanical gardens in the world.
Another half-day tour option is a private city tour of Cape Town. Steeped in history, iconic landmarks, and contemporary euro-centricity, Cape Town is simply spectacular. A fusion of landscapes, culture, and cuisine, this world-renowned city is a popular destination, and it is easy to see why.
Ascend the iconic Table Mountain in a cable car that promises unparalleled views of the city below, the kids will love this, where the sparkling ocean and rugged mountain backdrop truly astonish. Visit Clifton, the affluent suburb of Cape Town boasting some of the most expensive real estate in South Africa, Greenmarket Square for some retail therapy, stroll through Company Gardens, and explore the haunted Castle – such fun!
Choose to visit Cape Town's colorful Malay quarter, the Bo-Kaap, and end your journey in dazzling fashion with an exclusive diamond tour.




SABI SAND | DAY 4 & 5

DAY 4 SABI SAND GAME RESERVE

Today you are headed to the bush to experience a world-class Big Five safari in one of the country's most prestigious game reserves.
&Beyond Kirkman's Kamp, with its spectacular views of the unspoiled wilderness, is regarded as one of the best-loved lodges in the Sabi Sand Game Reserve and places to see leopards. It is a well-known historic camp, originally built in the early 1920s, and celebrates the atmosphere of an early South African Lowveld homestead.
Enjoy twice-daily game drives in the Sabi Sand Game Reserve, one of the most prestigious wildlife sanctuaries in the world, with unfenced borders neighboring the Kruger National Park.
In addition to incredible leopard viewing, and the famous Big Five, discover a vast variety of plant and animal species that share the land with the Kruger National Park. Encounter a few of the over 500 bird species, 145 animal species, 110 reptile species, and 45 fish species, that call this vast landscape home.

DAY 5 SABI SAND GAME RESERVE

&Beyond Kirkman's Kamp welcomes families and offers an incredible, fun-filled WILDchild experience, including croquet and cricket on the lawns, a game of tennis, and cookie baking. The variety of children's activities ties in with the environment, as well as the local heritage and culture of the region.
A wonderful family excursion is a nature walk, offering an opportunity to connect with the African bush, interacting with all its inhabitants, from largest to smallest. Embark on an adventure where your feet tread in the tracks of zebra and buffalo, your nostrils fill with the scent of crushed wild grasses and you push through the brush, and all six senses re-awake as Africa touches you and you touch Africa.
The kids will love exploring the smaller marvels of the bush, from the magnificent tapestry of a spider's web to the microscopic world of the dung beetle.
A heartwarming opportunity is a visit to the local communities. There is no better way to get a glimpse into real African life and see their challenges, hopes, and dreams. An incredibly educational and inspiring excursion and a beautiful gift to give your children.




KRUGER NATIONAL PARK | DAY 6 & 7

DAY 6 KRUGER NATIONAL PARK

Today you will head to your next safari destination on your scheduled flight.
The magic of Africa comes alive in the elegant &Beyond Ngala Safari Lodge, a timeless safari lodge ideally positioned, on a private concession, inside the highly acclaimed Kruger National Park.
&Beyond Ngala Safari Lodge is the ideal family lodge, with three family cottages, a Family Suite, and a dedicated WILDchild program which is filled with fun, interactive activities that offer kids the opportunity to leave with treasured memories of the African bush.
Enjoy twice-daily game drives led by expert &Beyond-trained ranger and tracker teams, that ensure sensitive off-roading practices to allow close-up game sightings of elephant, buffalo, rhino, lion, leopard, spotted hyena, giraffe and so much more. The kids will love ticking off their animal checklists.
Younger children will be allowed on the game vehicle at the discretion of the game ranger. However, we highly recommend booking a private safari vehicle (subject to availability) for your family, which ensures your safaris are tailored to the needs of your family.

DAY 7 KRUGER NATIONAL PARK

Explore the reserve on foot, and learn how to track, seeing how close you can come to a smaller game like impala or nyala antelope without them being aware of your presence, a fabulous family adventure.
Undoubtedly a highlight on any tour to South Africa, a community trip offers a wonderful opportunity to engage with the enchanting communities surrounding &Beyond Ngala Private Game Reserve.
If the kids are up for it, experience Africa under a blanket of stars in the luxurious Ngala Treehouse, a remote, yet safe retreat in the middle of the reserve, far from Wi-Fi and artificial light. The treehouse features two sleep levels including a covered and weatherproof space with a king-size bed, hot running shower, and flushing toilets. Completely off the grid, this treehouse promises luxury and comfort while offering the most exclusive wilderness experience.
Experience the rare opportunity to participate in a rhino notching experience at &Beyond's Ngala Private Game Reserve. Witness the darting of a rhino and assist the veterinary team in tagging the sleeping rhino's ear for research and security monitoring, before releasing it back into the wild (available at an additional cost, and only if booked in advance)




VICTORIA FALLS | DAY 8 – 11

DAY 8 VICTORIA FALLS

Today you are headed to the magnificent Victoria Falls. It is mostly a travel day, but it will all be worth it when you arrive at the beautiful Victoria Falls River Lodge, where you will spend the next 3 nights in a Luxury Family Suite.
Tucked into the banks of the Zambezi River, the lodge is close enough to the magnificent Victoria Falls to see the spray in the distance and yet secluded in a remote corner of Zambezi National Park.
Boasting panoramic views of African sunsets, the luxury tents are set right on the banks of the river and feature a comfortable sitting area, as well as a private viewing deck ideal for watching the hippo wallow in the river.
For the ultimate Victoria Falls safari experience, enjoy two game drives that explore the 150,000 acres that make up the Zambezi National Park. Junior Discoverer Game Drives are available to children aged 4 – 7 who are accompanied by at least one parent.
For the more active, Victoria Falls River Lodge offers walking trails (for guests 12 years – with parental supervision – and older) into the Zambezi National Park.

DAY 9 VICTORIA FALLS

The family will love the opportunity to walk in the footsteps of explorers of old as you make the pilgrimage to wonder at the beauty and power of Victoria Falls, one of the world's greatest natural wonders.
Be captivated by the thunder and spray of the falls as you set off to explore this magnificent World Heritage Site… don't forget your raincoats! Immerse yourself in the lush rainforest that has sprung up around the falls as you make your way along the scenic footpaths on a Tour of the Falls.
For the brave, experience Victoria Falls from a unique perspective as you gaze at unparalleled scenery from above on a scenic helicopter flip that promises unsurpassed views. The renowned 'Flight of Angels' tour offers outstanding photographic opportunities, with unobstructed views for all passengers (at an additional cost).
Feeling intrepid? With names like Judgement Day, The Terminator, and Stairway to Heaven, the rapids on the mighty Zambezi River are guaranteed to offer one of the greatest whitewater rafting experiences on the planet. Other adventure activities for adults or older children include canopy tours, bungee jumping, bridge walks, and daring gorge activities.

DAY 10 – 11 VICTORIA FALLS

Set off on a completely exclusive riverboat cruise with your family along the rolling waters of the mighty Zambezi. We can time your outing to catch one of the two most beautiful times along the river's banks; choose whether to marvel at the rising mists of the early morning or to marvel at the golden colors of an African sunset reflecting off the tranquil river waters.
Listen to the deep chuckle and grunt of families of hippos and the quiet splash that signals the stealthy approach of the crocodile. This cruise is wonderful fun for the family.
Other options for the kids include a Boma Drumming and Dine Experience, Bicycle Tours, Canopy Tours, Zip Line & the Flying Fox.
The next morning, you will be collected from the lodge and driven to Victoria Falls International Airport for your scheduled flight to OR Tambo International Airport in time for your onward arrangements. Wave a fond farewell as your unforgettable family adventure comes to an end.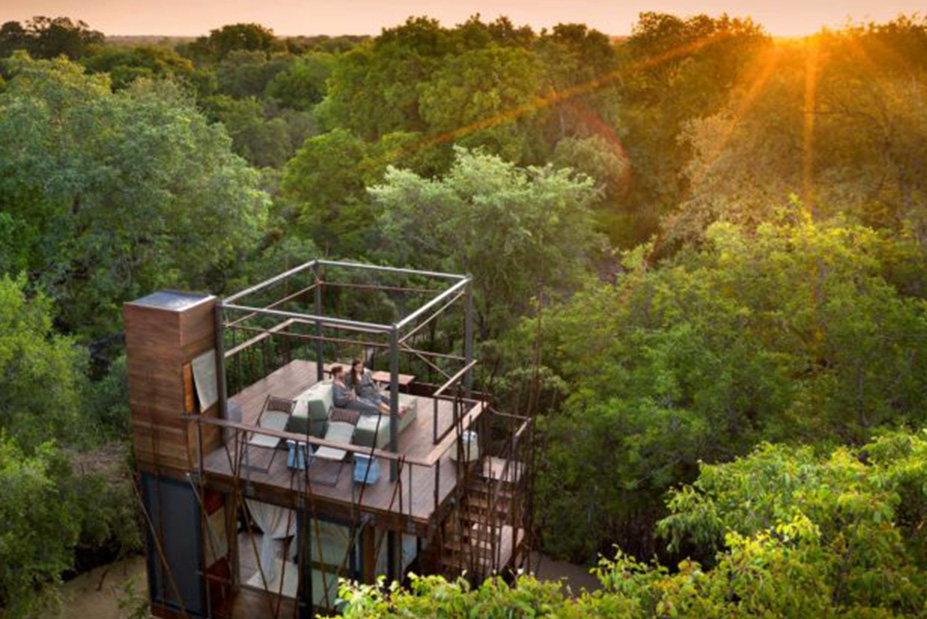 The WILDchild Programme
&Beyond offers a specially designed children's program to delight youngsters of all ages and teach them to appreciate and preserve our planet.
Each child receives a WILDchild backpack filled with fun age-appropriate goodies and activities that guide children on how to protect our planet's precious natural resources in a fun, interactive way.
Family safaris expose the children of today to our continent's fragile natural wonders and the communities that inhabit them and turn them into planet managers of tomorrow.
&Beyond guides will help your children to complete their activities, collect pods, feathers, bugs, and leaves, and teach them to identify various animal species. Children are enchanted for hours on end in Africa's playground, giving you a peaceful moment to enjoy the tranquillity of the bushveld.
Africa offers so much for children to explore, from the famous Big Five to the not-so-famous Little Five. You will experience the look of wonder and excitement on your little ones' faces as they witness a giraffe for the first time, and watch as they make new friends.
Special WILDchild program for children aged 3–12 years
Each WILDchild receives a backpack filled with age-appropriate goodies
Activities are seasonal and include bark rubbing, bug collecting, frog safaris, 'poo walks', baking with the chef, and more
Special children's menus are available
Childminding services are available at an additional cost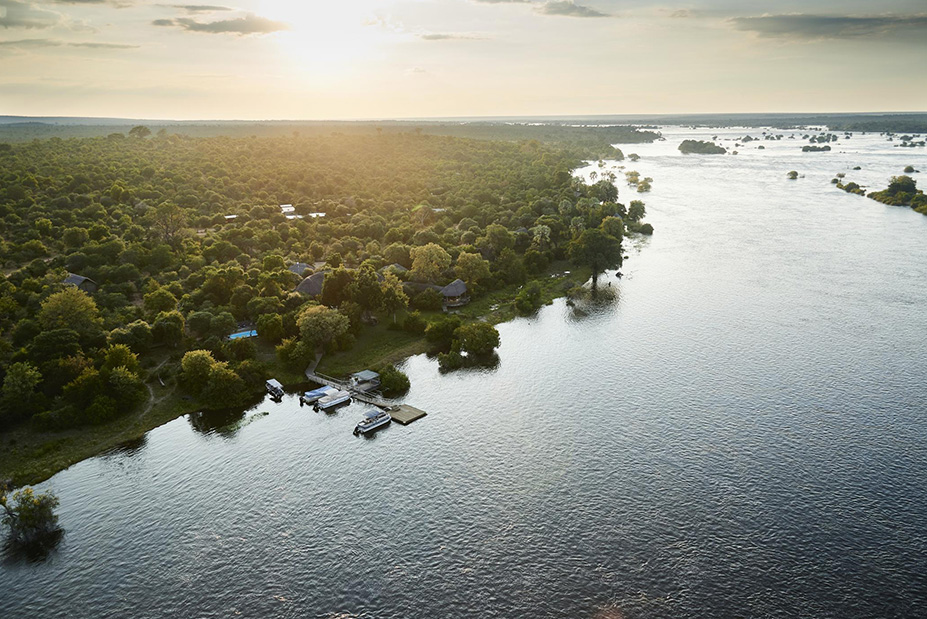 HIGHLIGHTS
Scenic Cape Town in the shadow of Table Mountain

Winelands tours, Victoria & Alfred Waterfront, and Table Mountain

Sabi Sand Game Reserve, renowned for leopard sightings

Ample resident wildlife in the Ngala Private Game Reserve

Viewing the majestic Victoria Falls

Victoria Falls – the adventure capital of Africa