---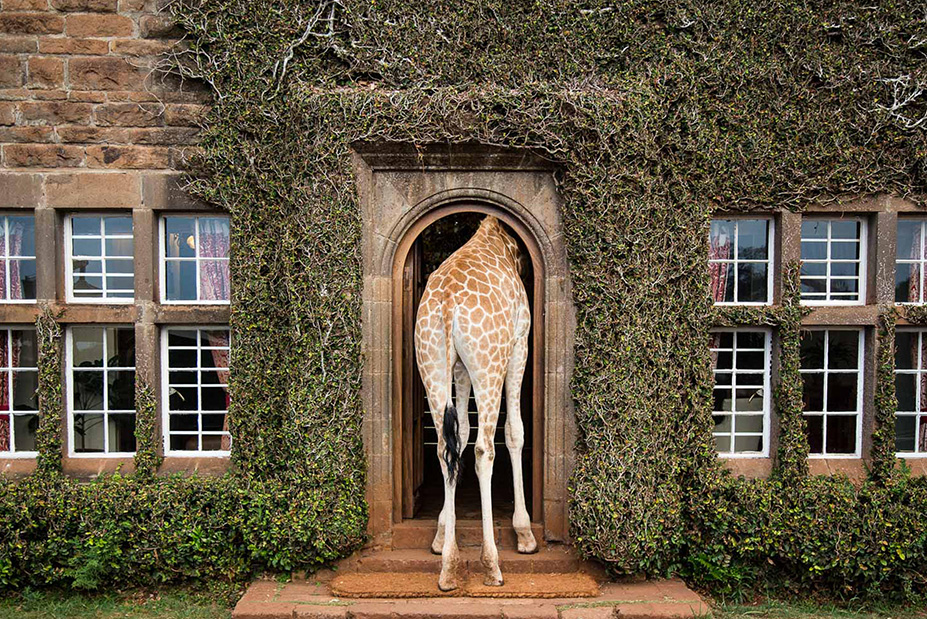 11 Days from $ 11,700 per adult
What's included?
---
LUXURY HOTEL ACCOMMODATIONS
1 night Nairobi | 3 nights Laikipia – Lewa Downs | 3 nights Masai Mara | 3 nights Diani – Kenyan Coast

Giraffe Manor
Lewa Wilderness
&Beyond Kichwa Tembo Tented Camp
Alfajiri Beach Villa


ACTIVITIES
WILD Child program
Visit at Giraffe Center
Nature Walks and Game Drives
Camel Walks


FLIGHTS & TRANSFERS
All road transfers and flights as specified in the itinerary


Based on 2 adults. Special rates for kids 12 and under

GET A NON-BINDING PRICE QUOTE
directly from our Luxury Travel Consultant at 360 Private Travel

choose your travel dates to receive rates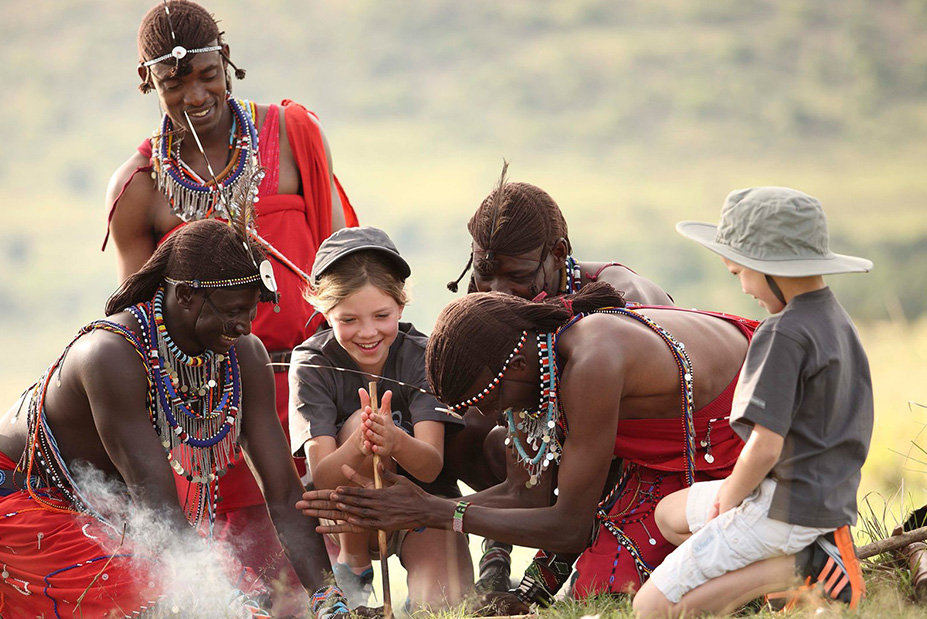 A Family-Friendly Kenya Adventure
4 Destinations & 11 Remarkable Days
Nairobi, Laikipia – Lewa Downs, Masai Mara, and Diani
Delight in an idyllic safari and beach holiday filled with adventure, wildlife, and culture – designed specifically to include lodges that embrace families with activities and fun for parents children, and teenagers.
Your jam-packed itinerary traverses a marvelous range of incredibly exciting experiences that will stay with you long after your holiday has come to an end.
Your family can contribute to the conservation of elephants by adopting an elephant, and while in Nairobi you can visit your elephant and see how the orphanage operates.
Elevate the children to a whole new level and go on a camel safari under the stars. Experience the wilderness up close and personal on horseback, and take to the skies to ogle the magnificently vast Kenyan landscapes from the open cockpit of a biplane.
Capture the animals dotted on the open plains of the world-famous Masai Mara Reserve looking for the Big Five, the small five, and magnificent bird life.
A wonderful family experience is to engage with people from a different culture and visit a traditional Masai boma meeting the people from the Maasai community.
End off your idyllic family holiday by learning new sports and delving into new adventures in absolute luxury on the Kenyan coast. This is a sublime family journey, with moments and memories captured, that will never be forgotten.
We can tailor-make every part of your trip to fit your style, budget, and time constraints.
NAIROBI | DAY 1

DAY 1 NAIROBI

On your arrival at Jomo Kenyatta International Airport, you will be warmly met by an &BEYOND representative who will transfer you into the vibrant Nairobi. Spend the night at Giraffe Manor where you and your family will get the opportunity to interact with Rothschild Giraffes. Giraffe Manor is the only place in the world where you can feed and photograph the giraffe over your breakfast table, view them from your front door, and peer at them from your bedroom window.
Cherish a visit to the David Sheldrick Wildlife Trust and adopt an elephant…and meet your gentle giant.
Take a tour of the Giraffe Centre, gain insight into the conservation efforts for the Rothschild giraffe, and even get to feed a giraffe.
LAIKIPIA | DAY 2 – 5

DAY 2 LAIKIPIA

After a delicious lunch, you will be transferred to Wilson airport for your scheduled light aircraft flight to Lewa airstrip.
You will be met and transferred to Lewa Wilderness Camp. Lewa Wildlife Conservancy sweeps over the Laikipia plains and this extraordinary, prolific wildlife conservancy takes a pioneering approach to conservation. A popular haven for photographers, celebrities, and documentary-makers, here you will find some of the most sensational wildlife viewing on the continent.

DAY 3 – 5 LAIKIPIA

Appreciate staying at each destination for 3 nights, allowing your family time to settle down, get to know the teams, and immerse yourselves in your stunning surroundings.
If you are feeling intrepid take to the skies in the cockpit of a Biplane and gaze at the magnificence of the mountainous slopes.
Learn the local lingo and converse with the locals in Swahili, a very entertaining, heart-warming experience
Climb on the back of a camel and gaze into the horizon from an elevated point as you amble through lush terrain
Watch the stunning setting sun transform from golden peach hues to pomegranate pinks and sip colorful cocktails with the sounds of the wild your personal soundtrack in the bush
Wake up early with the sun for a game drive to connect with the hands-on conservation ethos of the conservancies, while searching for the big five learn about rehabilitation programs, tracking, and collaring initiatives from your guide.
Choose to go on a horseback safari or for the smaller kids, take a ride around the lodge, or spend the afternoon baking something delicious in the kitchen. Enjoy your dinner as a family, under the vast Laikipia sky.




MASAI MARA | DAY 5 – 7

DAY 5 – 7 MASAI MARA

Take a scheduled light aircraft flight to the Masai Mara. Enjoy a game drive from the airstrip en route to your lodge.
Enjoy an afternoon game drive, followed by dinner under the stars at the lodge
At breakfast each day, plan your day with your Camp Manager.
For families with small children – the &Beyond camp naturalists have a wonderful WILDChild itinerary planned for you, including learning the ways of the Maasai – how to make a fire, how to shoot a bow and arrow, and even how to bead a bracelet. Take a nature walk around the camp learning to identify butterflies, animal tracks, trees, and leaves. Or spend time with our chefs baking cupcakes for afternoon tea.
For families with teenagers and older childer – Cherish an extraordinary opportunity to explore a Maasai village with an expert walking guide. Shake hands with a proud Maasai Moran, and greet him with a 'Jambo' as he invites you into his village and his way of life. Appreciate the beautiful intricate handcrafted jewelry and perhaps take some of these unique items home for souvenirs and gifts
Just before the golden rays strike the earth descend into the heavens on a spectacular hot-air balloon.
Enjoy an exhilarating night drive with stunning wildlife perfectly illuminated in the deep black of the night.
Or go on a nature walk through the Masai Mara with your guide.




KENYAN COAST | DAY 8 – 10

DAY 8 – 10 KENYAN COAST

Board your scheduled light aircraft flight to the Kenyan coast, Diani, where you will be picked up by met by a representative from Alfajiri Villas. Arrive on the warm and welcoming Swahili coast of Kenya, where the friendly coastal people will take good care of you, while you choose to relax or have an active beach holiday. Alfajiri Villas staff are ready to welcome families and have plenty of activities available for all ages.
In the evening, meet with your villa manager to discuss plans and possible activities for your family over the next few days. For families with small children, we have staff ready to take care of them, enjoy the private pool at your villas, or go to the beach nearby.
For adventurous families, there are wonderful activities to keep busy with over the next few days. Try your hand at Kite surfing, diving, or snorkeling. Or for avid fishermen, deep-sea fishing excursions can be arranged, try for the elusive marlin.
And for those who would like to relax, enjoy the pool, sumptuous meals, and a massage.




DEPARTURE | DAY 11

DAY 11 DEPARTURE

Enjoy your last early morning swim in the sea and breakfast before we wave a fond farewell as you make your way back to the airstrip. From here, you will board your scheduled light aircraft flight to Wilson Airport, where you will be picked up by a member of the &BEYOND team who will transfer you to Jomo Kenyatta International Airport for your onward flight.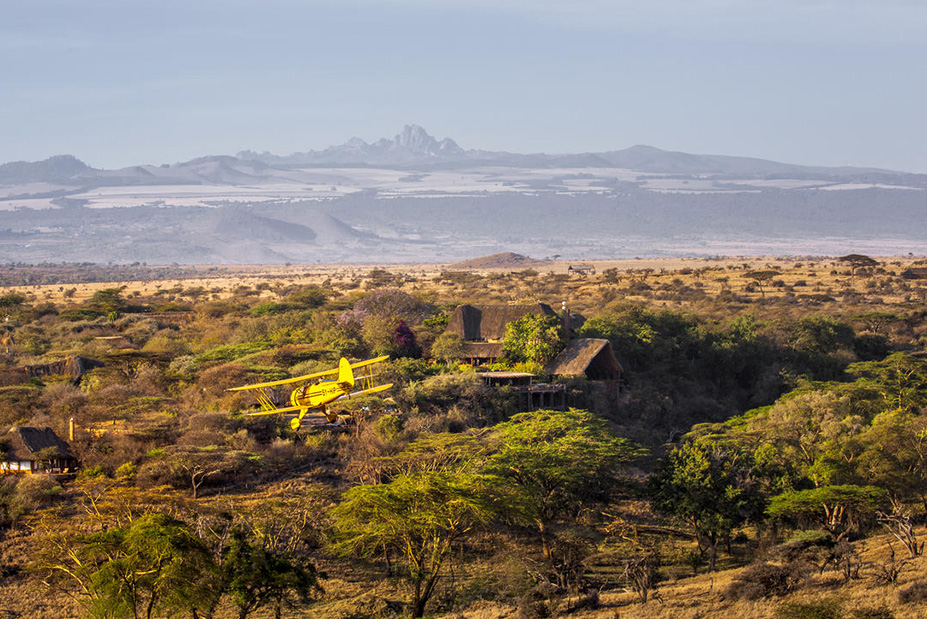 The WILDchild Programme
&Beyond offers a specially designed children's program to delight youngsters of all ages and teach them to appreciate and preserve our planet.
Each child receives a WILDchild backpack filled with fun age-appropriate goodies and activities that guide children on how to protect our planet's precious natural resources in a fun, interactive way.
Family safaris expose the children of today to our continent's fragile natural wonders and the communities that inhabit them and turn them into planet managers of tomorrow.
&Beyond guides will help your children to complete their activities, collect pods, feathers, bugs, and leaves, and teach them to identify various animal species. Children are enchanted for hours on end in Africa's playground, giving you a peaceful moment to enjoy the tranquillity of the bushveld.
Africa offers so much for children to explore, from the famous Big Five to the not-so-famous Little Five. You will experience the look of wonder and excitement on your little ones' faces as they witness a giraffe for the first time, and watch as they make new friends.
Special WILDchild program for children aged 3–12 years
Each WILDchild receives a backpack filled with age-appropriate goodies
Activities are seasonal and include bark rubbing, bug collecting, frog safaris, 'poo walks', baking with the chef, and more
Special children's menus are available
Childminding services are available at an additional cost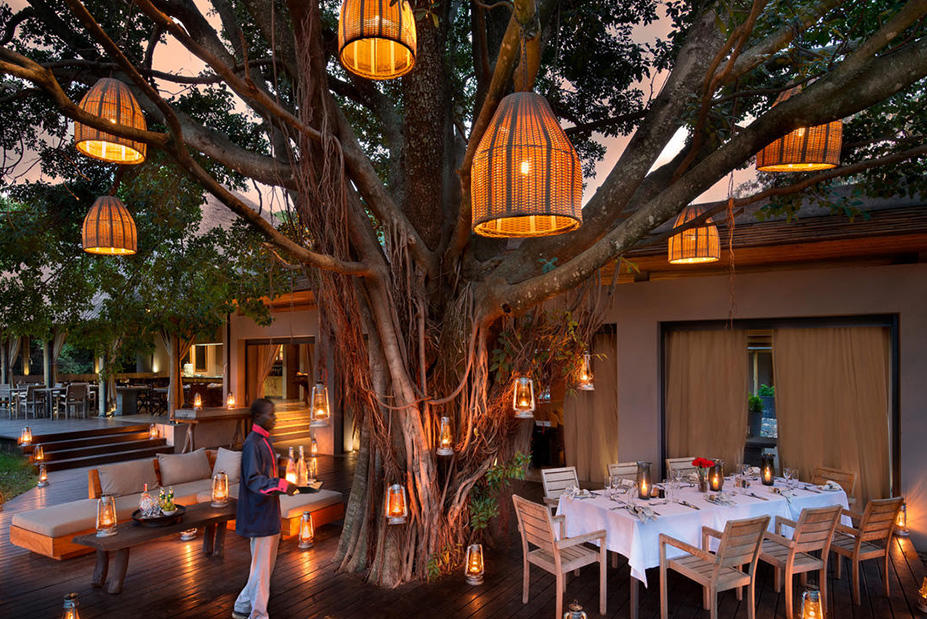 Highlights
Kenya Family Vacation
Be captivated by the magnificent Masai Mara, world-renowned for the sensational game viewing

Savor the best East African adventure destinations – with the opportunity to try new things, in magnificent destinations –do a camel or horseback safari, go kite surfing or deep sea fishing

Expose your families to new cultures – learn a bit of Swahili, and Mara, interact with the Masai, and learn some of their traditional ways