Looking for Family Vacation Ideas?
When it comes to family vacations, choose the best. Our family-friendly five-star resorts offer exclusive amenities and family vacation ideas and activities that are sure to please everyone in your family.
Make more memories with the ones that matter most. The time you spend together will create a lasting impression and create a lifetime of happy memories.
You can create even more joy by picking one of these luxury resorts offering thrilling family vacation ideas and activities.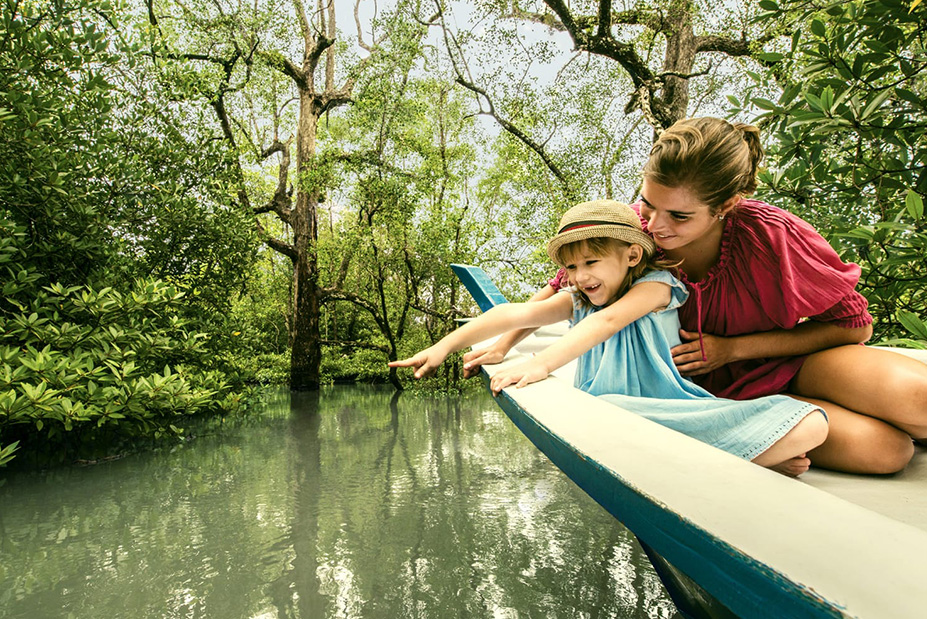 1.Eco Activities
From the Itty Bitty Fisherman fishing tutorial to a boat ride on the Swamp Skipper for an educational eco-adventure into the magical mangroves, where you can watch hundreds of macaque monkeys and soaring eagles. Four Seasons Resort Langkawi has it all for your family.
2.Sports
From tennis lessons, pickleball, and swimming lessons, to a kids' golf clinic academy and martial arts class. Your kids don't have to miss their sports club while on vacation. Staying active has never been this fun.
Are you going for a sporty Palm Beach family vacation? Then stay at the iconic The Breakers Resort where your children enjoy a wide range of watersports, from surfing to kayaking and paddleboarding. Plus, there's the on-site Junior Tennis Academy as well as the Junior Golf Academy. Both are one of the most all-around, performance-based sports programs in the country and are available during school breaks.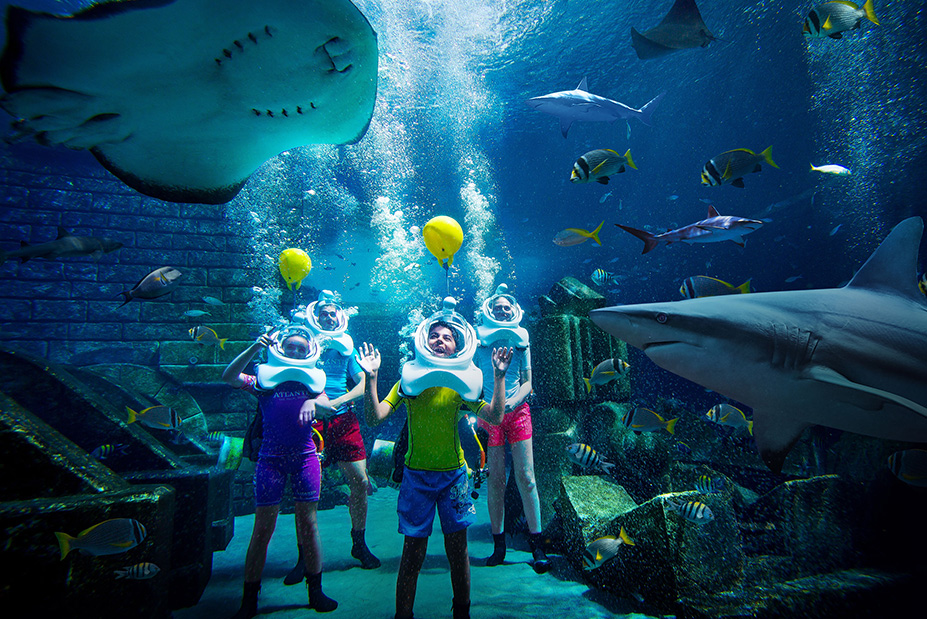 3.Marine Life & Biology
Sea Turtle Camp
The stunning and family-friendly Four Seasons Resort Nevis partnered with the international Sea Turtle Conservancy (STC) and the Nevis Turtle Group (NTG) to provide an ecotourism kids program that focuses on Nevis' most faithful annual visitors: endangered sea turtles. 
Marine Biologist Program
At Dubai's most iconic resort, Atlantis The Palm Dubai your children from 3 to 16 can join the thrilling Marine Biologist Program.
Your Mini (ages 3-6) and Master (12-16) budding biologists will learn all about life forms' and the habitats in the world's oceans, while behind-the-scenes tours will allow them to get up close and personal with Atlantis's marine residents.
For those that dare, there is also a Marine Animal Adventure offering a once-in-a-lifetime opportunity to explore the depths of a shark-filled lagoon.
Adventure of the Corbin shipwreck
Ultra-luxury and family-friendly Soneva Jani and Soneva Fushi in the Maldives launched the Soneva Academy where teenagers can go on the "Adventure of the Corbin" experience. A half-day adventure to Goidhoo atoll, while learning how to navigate on land and on the ocean.
The Corbin is a ship that sank on the Goidhoo Atoll's reef in 1602. Stay on the island of Innafushi to learn about the sea, its currents, tides, and the methods of navigation.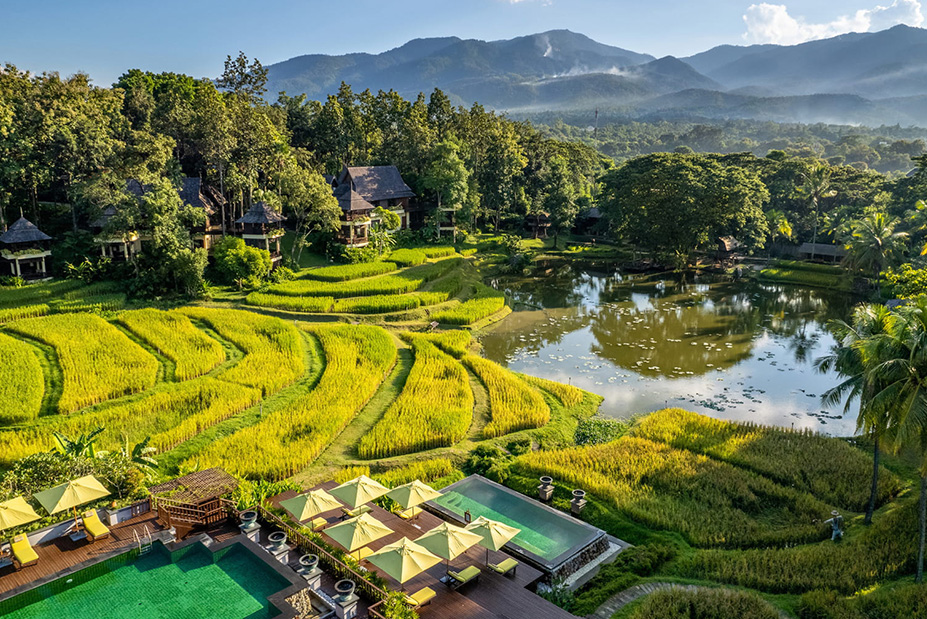 4.Culinary
Mini Rice Planting
Go for a rewarding family experience with the Mini Rice Planting at Four Seasons Resort Chiang Mai. Bond with your loved ones while planting rice. You can wear a traditional Mor Hom attire and join the local farmers in transplanting sprouts in the green rice fields.
Pie Master Class
Entertain your little ones with a Pie Master Class in The Pie Room at Rosewood London. Your budding chefs, equipped with a personalized apron, hat, and mini rolling pin, will learn how to make a sausage roll and an apple pie that they can take home, in a 2-hour immersive masterclass with the pastry experts of Rosewood.
Family Cooking Class with Chef
Or have a Family Cooking Class with the Chef in the organic garden at Rosewood Little Dix Bay, British Virgin Islands.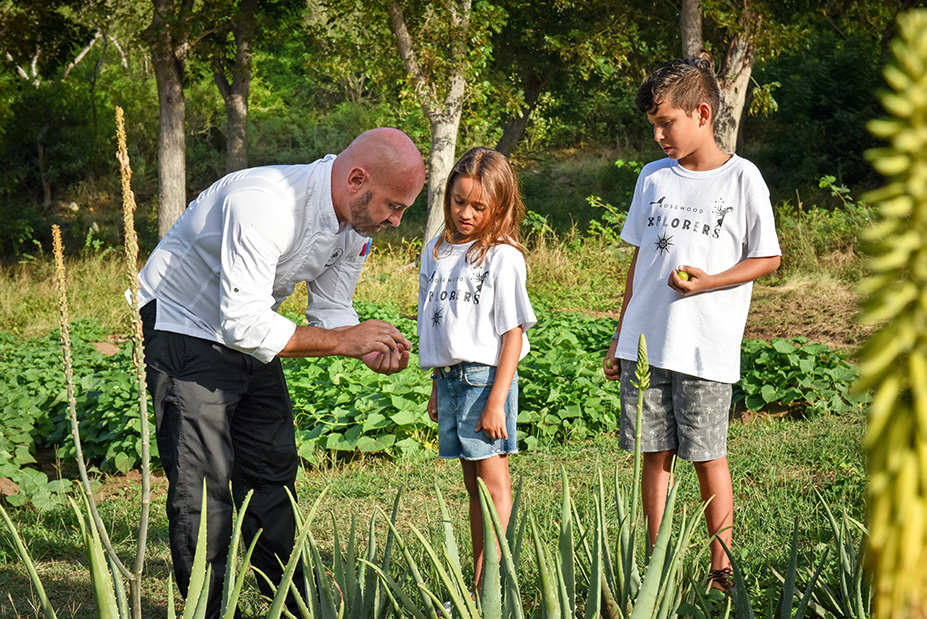 5.Arts

Do you have budding little Picasso's in your family? Then they might need more than in-room coloring books.
CAMP at Columbus Circle
Take them on a Ritz Kids Arts Experience at The Ritz-Carlton New York, Central Park. Your children receive a craft pass to CAMP at Columbus Circle that allows them to go full Jackson Pollock in the Splatter Room experience which includes a 16-inch canvas. Or they can choose from two of the following categories: slime, paint a ceramic, create spin-art, or tie-dye.
About Sophibee
Sophibee Luxury Family Travel, based in London and Amsterdam, designs high-end and tailor-made travel experiences.
As an independent affiliate of 360 Private Travel, a Virtuoso member, Sophibee Luxury Family Travel has worldwide luxury travel industry connections. We are constantly working to grow and expand these relationships by meeting with luxury hoteliers, traveling, and building relationships with destination management companies.
Thanks to 360 Private Travel's membership of Virtuoso and over 15 luxury hotel brand programs, you'll enjoy the best rates, upgrades, and value-added VIP amenities at the world's top hotels and spas.