We are here to design your unforgettable luxury family cruise vacation. Be inspired by our family-friendly cruise vacations and itineraries.
We can tailor-make every part of your trip to fit your style, budget, and time constraints. As well as book your international flights and pre-and/or post-cruise hotel stays.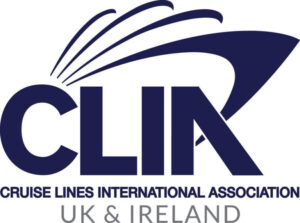 GET A NON-BINDING PRICE QUOTE
directly from our Luxury Travel Consultant at 360 Private Travel

choose your travel dates to receive rates for your next luxury family cruise

About Sophibee's Luxury Travel Agency

Thanks to 360 Private Travel's membership of Virtuoso and over 15 luxury hotel brand programs, you'll enjoy the best rates, upgrades, and value-added VIP amenities at the world's top hotels and spas.

Sophibee is an independent agent for 360 Private Travel. The ATOL scheme financially protects all flights and flight-inclusive vacations on this website.

Luxury Family Cruise Vacations
Savor the ultimate travel experience by stepping aboard a luxury cruise ship designed to cater to your family's every need and desire.
With amenities, personalized services, and captivating destinations, luxury cruises for families have become an extraordinary way to create lasting memories and strengthen the bonds between loved ones.
Imagine a world where parents can unwind in elegant surroundings while children embark on thrilling escapades tailored to their age and interests. Luxury cruise lines have redefined family vacations by meticulously crafting onboard experiences that blend sophistication with child-friendly activities. From state-of-the-art kids' clubs and interactive play areas to engaging educational programs, these cruises offer a harmonious balance that keeps both parents and children entertained and enthralled.
Beyond the ship's grandeur, families can look forward to exploring remarkable destinations around the globe. Whether it's the pristine beaches of the Caribbean, the enchanting fjords of Norway, or the ancient wonders of the Mediterranean, luxury cruises provide a seamless way to venture into beautiful lands. Immerse yourself in the local culture, embark on thrilling shore excursions, and return to the ship's opulent sanctuary, where exceptional service and luxurious comforts await.
Indulgence takes center stage on a luxury family cruise. Gourmet dining options abound, featuring exquisite cuisine prepared by world-class chefs. From casual family-friendly eateries to elegant restaurants offering culinary masterpieces, there is something to satisfy every palate. And when it's time to unwind, parents can retreat to luxurious spas and wellness centers, while younger guests revel in dedicated play areas and entertainment venues designed exclusively for them.
A luxury cruise for families is not merely a vacation but a transformative experience where adventure, relaxation, and shared moments combine to create cherished memories.
It is a voyage where families can bask in opulence, explore new horizons, and forge deeper connections. So, gather your loved ones, prepare to be captivated, and embark on a luxury cruise where every member of the family can revel in the joy of exploration and togetherness.