By: Sophia Molijn (13 years old)
The Netherlands, July 20, 2018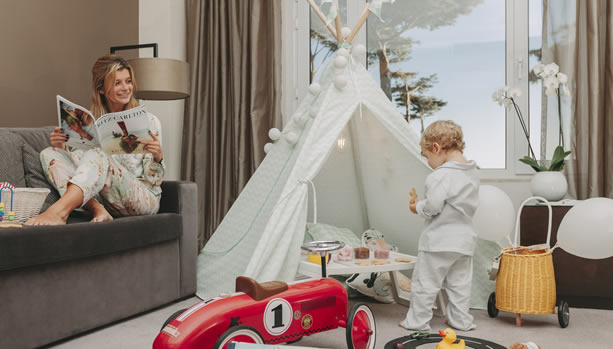 We all have been a kid and when we have a kid with us we would like to give them a lot of good times and fun. So let's look at the activities and fun they can make in the hotels we represent on Sophibee's website.
In-Room Camping
Don't worry, there is no fire in your room. Young children would really love this. A tent in the room must be amazing. Each hotel that has an in-room camping pack does it differently, let's take a look at that.
The Ritz-Carlton, Toronto
The Ritz-Carlton camp features an in-room tent set-up and special camp-themed amenities such as flashlights, glow sticks, stuffed animals, storybooks etc. Isn't that cool?
But there's also the Tee-Pee Tent that can be added to the family suite at an additional cost of 20 € per night at Penha Longa, a Ritz-Carlton Hotel in Sintra, Portugal. There are more hotels with this type of package of you can explore them at Sophibee.com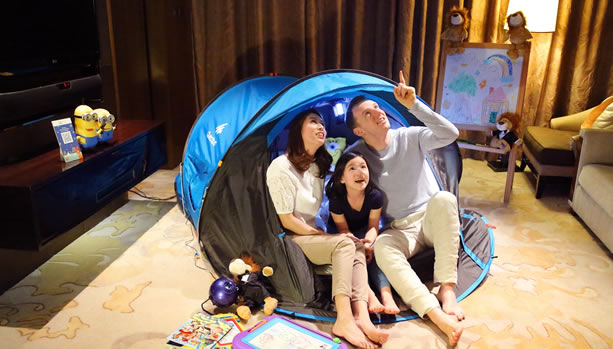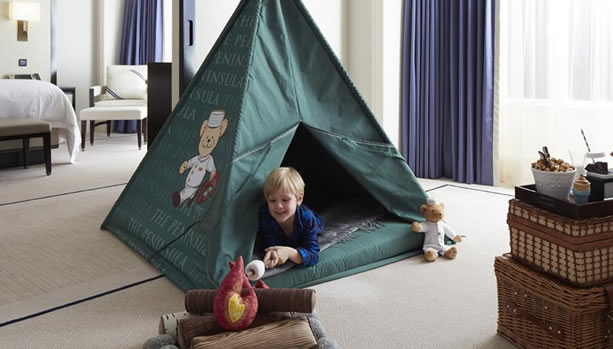 Sweets for Sweat Kids
We all know that kids love sugar. That's no problem in these hotels because they know this too. Take the hotel Mandarin Oriental, Singapore, they have a complimentary scoop of ice cream at Melt Café with every completed jigsaw puzzle for two children, isn't that great? So they have to do something for their ice cream and they also learn to make puzzles.
We have two other hotels that like to give ice cream too. Such as Emirates One & Only Wolgan Valley, they have unlimited daily ice cream and a memento gift. Or take The Ritz-Carlton, Hong Kong, they give bracelets for free ice cream in this pack.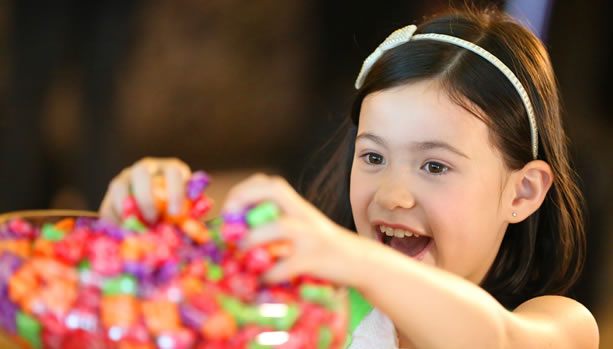 Treasure & Scavenger Hunts
Searching for the treasure as a pirate we all love that. Kids love to do adventures, it is even good for their experience and learning. So we are going to take a look at a few hotels that also thought about this.
Fregate Island Private They let kids hunt for the pirate's treasure left by the first residents of Fregate Island. Isn't that fun? Also, we have Château Saint-Martin & Spa they have surprises and gifts in the children's rooms and a treasure hunt (arranged by Martin).
Mandarin Oriental, Boston. Upon arrival, kids are encouraged to begin their journey by "catching" their own plush lobster at check-in. Pastry Chef Robert Differ will sweeten the arrival with the delivery of a New England sea-life-inspired cookie creation, including a personalized "message in a bottle" for each child. An exclusive "treasure map" of Boston, showcasing concierge-recommended "must-visit" kid-friendly destinations throughout the city, will be featured within each unrolled scroll. The quest for treasure will conclude with the discovery of a secret "X that marks the spot," hidden within the hotel, ready to be found.