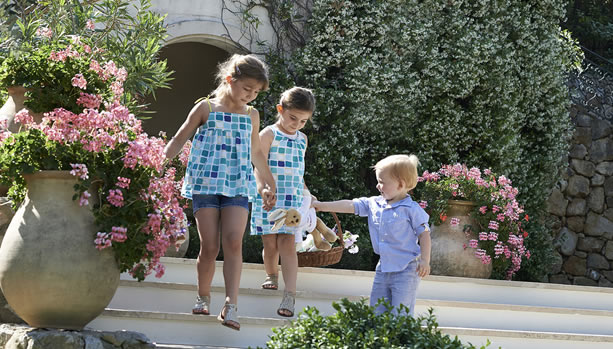 French Riviera Family Offer
Children open the Château's ancient doors and peer out of turrets to imagine the chivalrous Knights Templar 900 years ago.
Families come to our private hilltop to relax in the French countryside and refresh in our gorgeous gardens with an infinity pool and tennis courts.
This special Family Offer gives a 50% reduction on your children's room and complimentary breakfast for all. We look forward with pleasure to giving families a warm welcome.
Interconnecting rooms, with the second room at 50%
Buffet breakfast for all at Le Saint-Martin restaurant
A special welcome for all children with a soft plush rabbit Martin
Surprises and gifts in the children's rooms and a treasure hunt arranged by Martin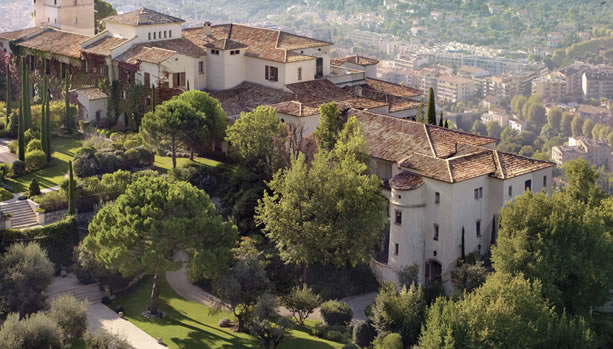 We have devised an exclusive programme of activities for our younger guests ranging from painting and tennis to treasure hunts and nature workshops with our dwarf goat, hens and rabbit.
Our villas and interconnecting room options are perfect for families, and a special welcome awaits all children with surprises, gifts and a treasure hunt. There is also a fantastic kids club offering an exciting programme of activities.
The town of Vence and the region surrounding the Château Saint-Martin & Spa have so much to offer families. The blue skies and light throughout the Riviera attracted the world's most famous painters. Exploring the hills and coast it is easy to see how the scenery captivated them, and today there are remarkable works to view by Chagall, Picasso and Renoir, while Matisse crowns the region with his exquisite Chapelle du Rosaire in Vence.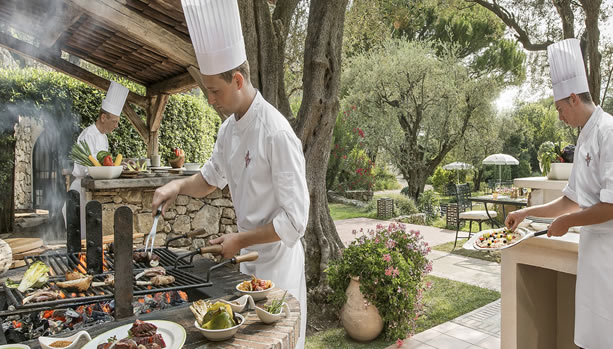 The Château Saint-Martin & Spa is a 5-star luxury sanctuary where the historic Provence charm has been restyled for the most elegant contemporary lifestyle. Set amid picturesque rocky hills and olive groves, this inspirational hotel is distinguished by spectacular panoramic views.
Overlooking the historic village of Vence, Château Saint-Martin & Spa lies at the heart of a land that has long provided inspiration for artists. Nearby are pretty hill towns and villages, and we offer our residents privileged access to a private beach on Cap d'Antibes.