---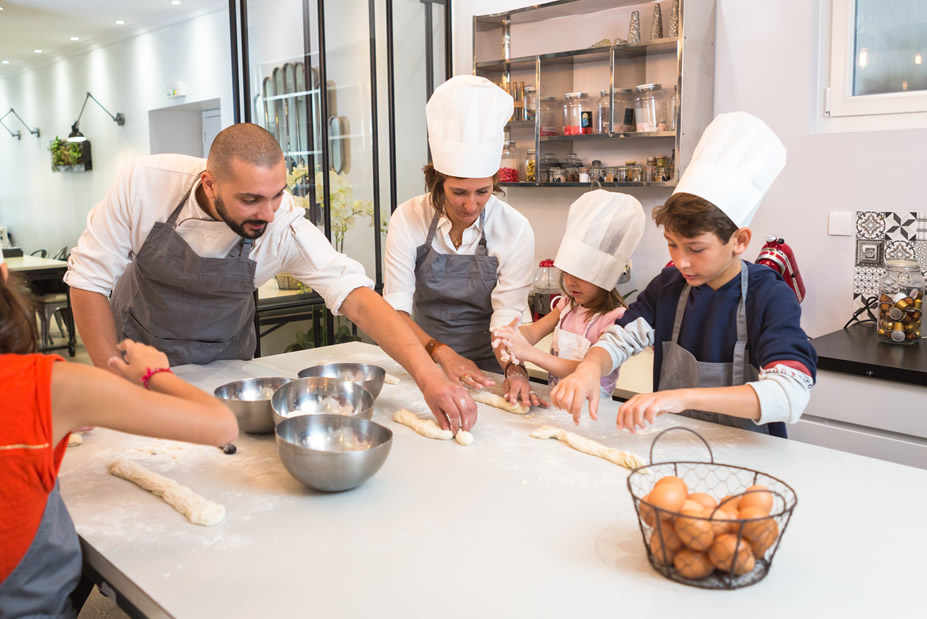 10 Days / 9 nights from $ 5,000 per person
what's included?
---
LUXURY HOTEL ACCOMMODATIONS

3 nights at Waldorf Astoria Amsterdam (the only Forbes Five-Star hotel in Amsterdam) in connecting rooms

3 nights at Hôtel de Crillon, A Rosewood Hotel, in a 2-bedroom Suite

3 nights at One Aldwych London, Covent Garden, in the 2-Bedroom Family Suite
ACTIVITIES

Paint Like Van Gogh Private Workshop
The Ultimate 5D Flight Experience, This is Holland
Private Seine River Cruise
Private French Bread & Croissants with a Private Chef
Private Mini Cooper Sightseeing Tour
Shrek's Adventure
TRAIN

Train Tickets from Amsterdam to Paris and Paris to London
AIRPORT TRANSFERS

One-Way Airport Transfers
Based on 2 adults & 2 children under 12, and subject to availability

GET A NON-BINDING PRICE QUOTE
directly from our Luxury Travel Consultant at 360 Private Travel

choose your travel dates to receive rates
3 Cities in 1 Trip | Family Experiences in Amsterdam, Paris & London
We are here to design your unforgettable family vacation in Europe.
We can tailor-make every part of your trip to fit your style, budget, and time constraints. Whether you wish to experience more activities…. or less or wish to stay longer and add a 4th, 5th, or 6th city.
Or add more magic with a visit to Disneyland Paris®, we can make it all happen for you and your family, from toddlers to teens.
Experience all these 3 fabulous cities in just 1 trip by the most comfortable, environmentally-friendly, and quickest way, the train.
From the Venice of the North, Amsterdam, you'll reach Paris by train in just 3 hours and 25 minutes. And from the City of Lights, you'll set foot in London in just a 2 hours and 15 minutes train journey.
DAY 1 – 3 Amsterdam

DAY 1: AMSTERDAM ARRIVAL

Welcome to Amsterdam! Today upon landing at Amsterdam Schiphol Airport, your private transfer awaits you in the arrival hall to bring you comfortably to the exclusive Waldorf Astoria Amsterdam.

Enjoy some relaxing moments and discover the indoor pool, the iconic Peacock Alley, as well as the award-winning Guerlain Spa.

Overnight at Waldorf Astoria Amsterdam

DAY 2: PAINTING LIKE VAN GOGH

Meet your private, experienced art teacher and let him/her show you how to paint like the famous Post-Impressionist painter: Vincent Van Gogh.

This workshop is a great way to learn about the artist and understand how he used colors and brush strokes to express his feelings and emotions. All you need to do is follow the instructions of your art teacher on how to use shape, color, and brushstrokes like Van Gogh and you will be painting like him in no time.

In the studio, several still lifes will be set up as decoration and inspiration, like sunflowers, gladiolus, irises, old shoes, clogs, chairs, decanter with lemons, vases, etc, which are things that also inspired the Post-Impressionist master himself. Around the still lifes, you will find easels and work tables with painting tools.

The art teacher will introduce the assignment by explaining the technique, and the use of color and give a short demonstration. You will paint your own flowers (or other still lifes) on a canvas of 30 x 40 cm.

A special box is given to you to take away your own painting directly.

The Painting Like Van Gogh hands-on workshop is the perfect combination of an earlier visit to the Van Gogh Museum.

Overnight at Waldorf Astoria Amsterdam

DAY 3: THE ULTIMATE 5D FLIGHT EXPERIENCE

Soar over all the Dutch must-see locations on this spectacular 5D flying experience.

Fly like a bird and marvel at the diversity, beauty, and richness of the Netherlands. Don't forget to breathe, you're in good hands! THIS IS HOLLAND contains 4 shows, including the 9-minute Ultimate 5D Flight Experience.

Overnight at Waldorf Astoria Amsterdam
DAY4 – 6 Paris

DAY 4: HOP ON BOARD THE THALYS TO PARIS

This morning you'll say goodbye to Amsterdam and hop onboard the Thalys to Paris.

In just 3 hours and 25 minutes, you'll set foot in Paris. A private driver meets you at the train station of Gare du Nord and brings your family comfortably to one of the most prestigious hotels in Paris, Hôtel de Crillon, A Rosewood Hotel.

With Rosewood Hotels & Resorts' family-friendly amenities and experiences, your children will discover the wonders of Hôtel de Crillon and the City of Lights in a fun way.

An extraordinary adventure awaits young explorers—including creating a photo report with a Polaroid camera, watching a film at the hotel, a family boot camp in the Tuileries garden, and an escape game in a famous Parisian monument.

Overnight at Hôtel de Crillon, A Rosewood Hotel

DAY 5: PRIVATE SEINE RIVER PARIS CRUISE

Welcome aboard your private Venetian luxurious boat and get ready to experience something truly unique and unforgettable.

After meeting your captain, sit down, relax, and enjoy the ride. While drinking a glass of champagne (the kids will have a choice of fruit juices or soda) and healthy snacks, discover the beauty of Paris, along with its most famous monuments: the Eiffel Tower, the Louvre, Notre-Dame Cathedral, the Invalides (with its recognizable golden dome)… There are just so many things to see, and the pleasure of taking the time to see them is a privilege that you and your whole family will surely enjoy!

Our Private Seine River Paris Cruise is a magical experience that all the members of your family will enjoy and cherish, regardless of their age.

Overnight at Hôtel de Crillon, A Rosewood Hotel

DAY 6: BAKING FRENCH BREAD & CROISSANTS WITH A PRIVATE CHEF

Today it's time for a hands-on experience, as your family will learn how to make French Bread & Croissants with a Private Chef.

Our Baking French Bread and Croissants hands-on workshop has been designed to entertain even the youngest children.

Meet your private, experienced chef and listen to their instructions to make the best-tasting bread and croissants, which are quite iconic when it comes to French food. Everyone has heard of the long, thin bread called baguette (which means "wand" in French), and you will always get a croissant for breakfast no matter where you are in France.

In the comfort of a private kitchen, our private expert baker (or Boulanger in French) will share his secrets so that you too can make your own French bread and croissants. Everyone in your family will get their hands deliciously dirty during this 2,5-hour fun-filled experience.

At the end of the activity, once everything is done, you will enjoy eating your very own bread and croissants or have the pleasure to take them with you and nibble on them during the rest of the day.

As it is suitable for even the youngest children, our Baking French Bread & Croissants is a treat for your entire family!

Overnight at Hôtel de Crillon, A Rosewood Hotel
DAY 7- 10 London

DAY 7: HOP ONBOARD THE EUROSTAR TO LONDON

Bid farewell to Paris and hop onboard the Eurostar to London. In just 2 hours and 15 minutes, you'll set foot in the heart of London.

Experience London like a local and walk to the underground for a short tube ride of just 3 stops to One Aldwych, your luxury retreat in the heart of Covent Garden.

Enjoy some leisurely time with a splash in the indoor pool, or book the iconic Charlie and the Chocolate Factory Afternoon Tea. You are right in the heart of Covent Garden and theatres with shows such as Mamma Mia and The Lion King.

Overnight at One Aldwych

DAY 8 MINI COOPER SIGHTSEEING TOUR

The classic Mini Cooper is Britain's iconic automobile of the 1960s. And what better way to visit some of London's greatest sights than from a beautifully restored classic Mini Cooper?

Meet your private, family-friendly chauffeur/guide at your hotel (or anywhere in central London) and hop inside the car (a maximum of 3 passengers can get into one car, so if you are a family of 4, there will be 2 cars – walkie talkies are provided to communicate).

The first highlight of this unique tour is the Mini Cooper itself, voted 2nd most influential car of the 20th century.

Drive past London's major sights, which include the Houses of Parliament (Big Ben), Westminster Abbey, Trafalgar Square, Covent Garden, and Saint Paul's Cathedral, just to name a few. The driver, who knows London like the back of his hand, will gladly show you a few hidden gems as well.

If you have already seen the classics and want more of an off-the-beaten-path experience, just ask your driver. He will be happy to take you there, as long as it is within the two-hour time frame.

Overnight at One Aldwych

DAY 9 SHREK'S ADVENTURE! LONDON

From One Aldwych, you'll take a leisurely stroll (just 15 minutes) across the Waterloo Bridge and walk up the Southbank along the River Thames. Here, a very unique interactive fairytale experience awaits your family and is one to enchant all ages.

This brilliantly bonkers, interactive, and immersive walkthrough experience, is where your whole family can journey through Far Far Away as the stars of the show.

See, hear, touch, and smell the adventure by exploring 10 fairytale-themed live shows, from a magical 4D flying bus experience, interacting with various famous characters including Princess Fiona and Donkey to collecting the special ingredients that you will need in order to find Shrek and make it home safely.

Overnight at One Aldwych

DAY 10: DEPARTURE

After breakfast, say goodbye to lovely London. A private transfer awaits you to bring your family to the airport.

Safe travels!
Learn how to paint like the famous Post-Impressionist painter: Vincent Van Gogh
Soar over all the Dutch must-see locations on this spectacular 5D flying experience. Fly like a bird and marvel at the diversity, beauty, and richness of the Netherlands
A brilliantly bonkers, interactive, and immersive walkthrough Shrek experience, where your whole family can journey through Far Far Away as the stars of the show
See London's greatest sights from a beautifully restored classic Mini Cooper, Britain's iconic automobile of the 1960s
Embark on a private cruise on the Seine River in a luxurious Venetian boat
Learn how to bake French Bread & Croissants during a 2.5-hour hands-on cooking class