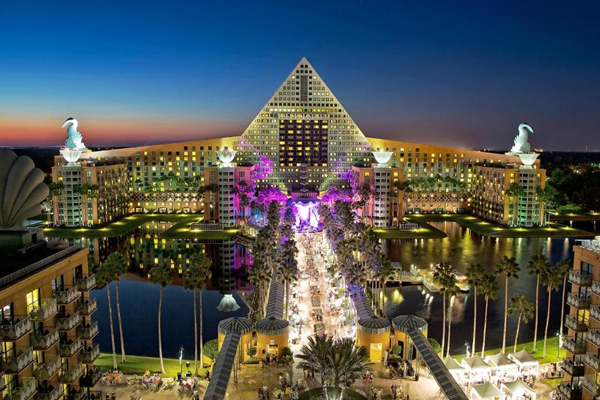 Our two-week summer of 2019 holiday started with a one week stay at Universal Studios Orlando, followed by a one week stay in Walt Disney World. [read more about our Universal Studios trip]
Walt Disney World Dolphin
We've stayed at the fabulous Marriott's Walt Disney World Dolphin resort. Actually, our second time at this resort. The reason for re-visiting? the excellent location within Walt Disney World, the resort amenities, fine dining, kids activities and the ability to go to Epcot and Hollywood Studios by boat. Furthermore, the resort view from our room was amazing.
More info, visit Walt Disney World Dolphin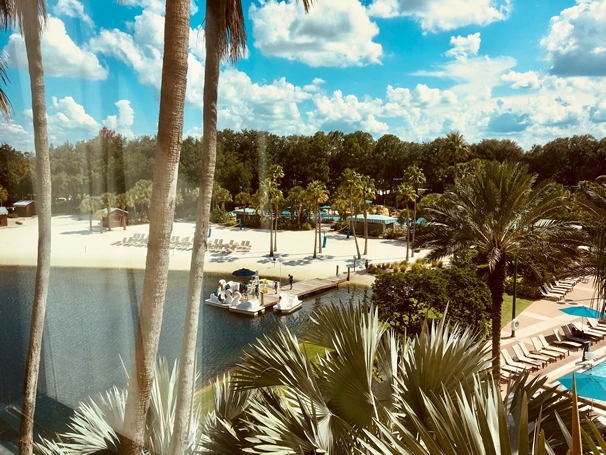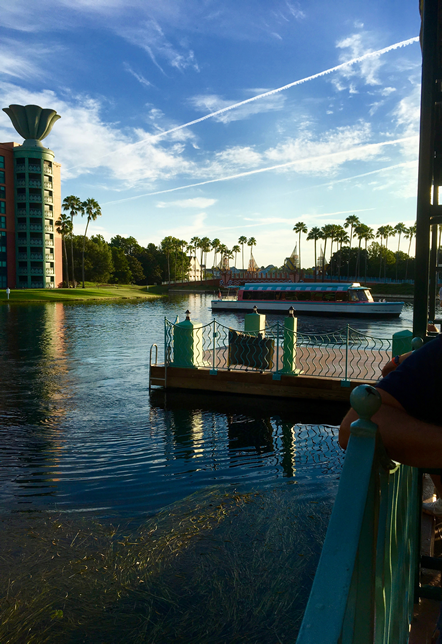 Dining Options
With lots of dining destinations, there's really something for even the pickiest of eaters.
Some highlights:
Fuel at Walt Disney World Dolphin – We loved this new addition where we went for daily fro-yo's.
Wolfgang Puck Bistro at Disney Springs
Yachtsman Steakhouse at our neighbouring resort Disney's Yacht Club Resort
Shula's Steak House at Walt Disney World Dolphin
50's Prime Time Café at Hollywood Studios – Our waiter 'Lazy Bob' was too funny for words. I hope he'll be around when you visit this café for lunch.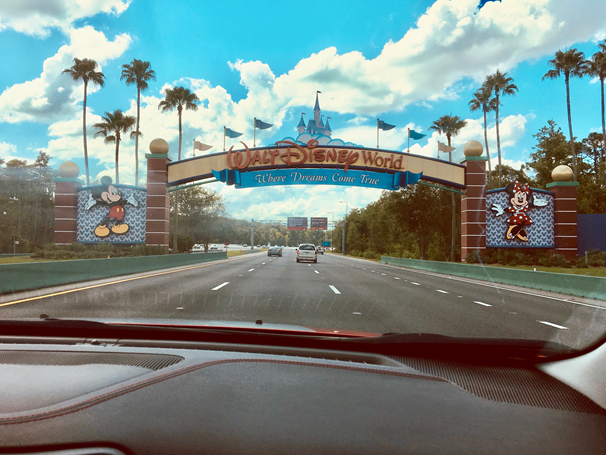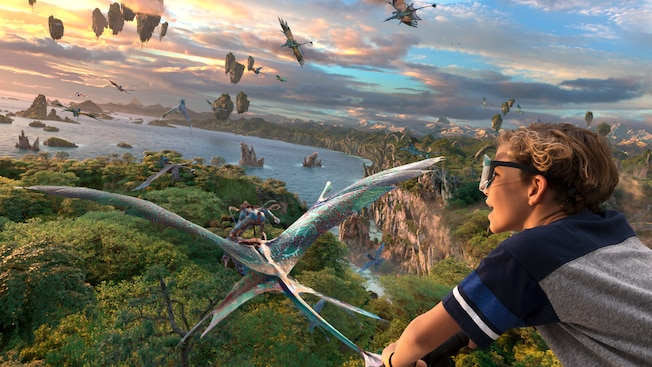 The New Rides & Shows

With a five-day pass we visited all four Disney Parks. For us, the coolest ride of all was the new Avatar ride 'Flight of Passage' at Animal Kingdom. It was the only ride where we had to wait in line for a long time but absolutely worth it!
A new attraction in Animal Kingdom is 'UP!, A Great Bird Adventure Show'. A bird show with movie characters Russell and his dog Doug. Very educational and fun.
On the 29th of August 2019 the new Star Wars: Galaxy's Edge opened in Hollywood Studios. By that time the kids were already back in school. But as Star Wars fans we will definitely head back one day to experience it ourselves. Maybe when the new Star Wars Galactic Starcruiser hotel opens in 2021!