---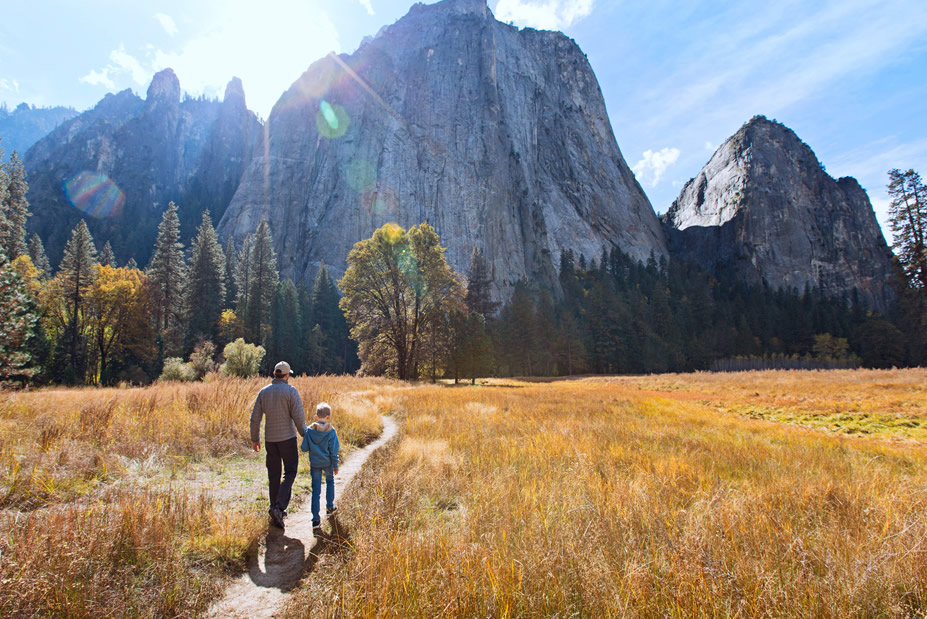 10 Days / 9 nights from $ 5,030 per person
what's included?
---
LUXURY HOTEL ACCOMMODATIONS

2 nights at The Lodge at Bodega Bay
2 nights at Edgewood Tahoe Resort
2 nights at Rush Creek Lodge & Spa, Yosemite or Tenaya Lodge
3 nights at Carmel Valley Ranch
ROUTE & STOPS

Sonoma Valley, Lake Tahoe, Yosemite, Carmel, Monterey, and Big Sur
ACTIVITIES

All activities as mentioned in the itinerary
Based on 2 adults, and 2 children, double occupancy & subject to availability

Northern California Eco-Discovery Family Travel Itinerary
We are here to design your unforgettable family vacation in Northern California. We can tailor-make every part of your trip.
Visit the plunging waterfalls, flowery meadows, picturesque valleys and hulking granite monoliths of Yosemite National Park on a day of touring customized to your interests and preferences.
Get up close and personal with whales and other wildlife on an eco-rafting adventure on the Monterey Peninsula.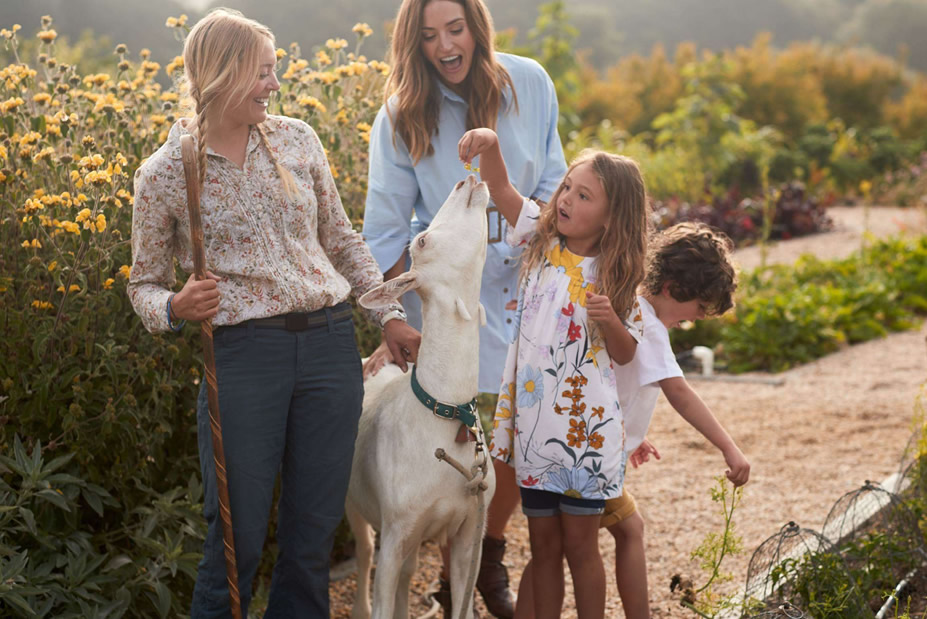 DAY 1 – 2 The Sonoma Coast ▼

DAY1 -2 THE SONOMA COAST

Departing from San Francisco, cross the Golden Gate Bridge en route to the Sonoma Coast.

After getting settled at your hotel, meet a local guide for a private hike through Sonoma County's stunning wilderness. Follow an enchanting trail as you learn about the hulking redwood trees that anchor this unique ecosystem before emerging from the woods and feeling the salty spray of the ocean at a scenic cliffside overlook.

Overnight stays at The Lodge at Bodega Bay
DAY 3- 4 Lake Tahoe ▼

DAY 3 -4 LAKE TAHOE

Leave the coast behind as you proceed inland through California's fertile central valley to the picture-perfect shores of Lake Tahoe.

Explore the lake's crystal-clear waters on a private guided kayak tour where you'll have time to enjoy lunch on a relaxed beach and soak up the sunshine. Drawing on your local guide's insider knowledge, visit hidden beaches and secluded coves in this undeveloped section of the lake.

Overnight stays at Edgewood Tahoe Resort
DAY 5 – 6 Yosemite National Park ▼

DAY5 ARRIVAL AT YOSEMITE NATIONAL PARK

This morning, trace a scenic route along California's eastern border en route to Yosemite National Park.

Enjoy ample time for self-guided exploration at the hiking trails and lookout points that you will pass as you enter the park through its eastern gate.

Wind your way through this pristine natural setting before arriving at the well-appointed Rush Creek Lodge to check into your room.

DAY 6 YOSEMITE NATIONAL PARK

Explore Yosemite with a local conservationist guide and private driver, enjoying a route customized to your physical abilities and interests.

If you are an avid hiker, more demanding routes can be taken. Likewise, if you enjoy photography, your tour may be tailored to focus on the park's most photogenic features.

Gaze at majestic cliffs, giant sequoia trees and tumbling waterfalls as your guide explains the region's geography, wildlife, and ecology.

Take in the fresh mountain air as you enjoy a casual picnic lunch in a pristine natural setting, then explore the valley in an intimate way, getting up close to Yosemite Falls, hiking along the Merced River, and perusing Old Yosemite Village.

As your invigorating day draws to a close, return to your hotel for a well-earned evening at leisure.

Overnight stays at Rush Creek Lodge & Spa
DAY 7 – 9 Central Coast ▼

DAY7 YOSEMITE TO THE CENTRAL COAST

Depart Yosemite today, and proceed to the scenic Carmel Valley.

Along the way, you may opt to stop by America's technology hub, the Silicon Valley for self-guided exploration.

Stroll across Facebook's high-tech campus and walk through the beautiful sculpture garden at Stanford University before hitting the road again. Arrive at your resort and enjoy the rest of your day at leisure.

Overnight stay at Carmel Valley Ranch

DAY 8 MONTEREY BAY

Head to Monterey this morning to visit the world-famous Monterey Bay Aquarium with a private guide who will show you the highlights of this awe-inspiring attraction on a 60-minute private tour that begins 30 minutes before doors open to the public.

Built in 1984, the aquarium is located on the site of a former sardine cannery on the Pacific Ocean shoreline in Monterey. Your window onto the ocean, you will guide yourself around this world-class attraction that hosts close to 2 million visitors a year. Visit stingrays, jellyfish, sea otters, and numerous other native marine species, which can be viewed above and below the waterline.

Once you are finished at the aquarium, enjoy time to grab lunch in town before proceeding to Moss Landing.

Meet your captain and guide– a trained field biologist as well as an accomplished wildlife artist– then board her custom-designed watercraft that was originally designed for military patrol use. Embark on a thrilling eco-raft ocean safari, taking advantage of your boat's hydrodynamic design, maneuverability and small size to get up close and personal with magnificent whales, including humpbacks, orcas, and blue whales.

Once your tour concludes, return to your hotel and enjoy the rest of the evening at your leisure.

Overnight stay at Carmel Valley Ranch

DAY 9 BIG SUR STATE PARK

Rise early this morning and head south to Pfeiffer Big Sur State Park, traveling along California's famed Highway 1.

Meet your private guide for a scenic hiking tour that will reveal the spectacular beauty of this park, from land to sea.

Your guide will select a trail tailored to your level of fitness that will enable you to traverse a variety of natural scenery, such as waterfalls, creeks, and canyons that are characteristic of the area.

Sightseeing opportunities may include old-growth redwoods, mountain streams, ocean coves, and coastal trails, to name a few. A deli-style picnic lunch will be included that you can enjoy at leisure during your trek.

Overnight stay at Carmel Valley Ranch
DAY 10 Departure ▼

DAY 10 DEPARTURE

After breakfast, say goodbye to California and begin the drive home, or make your way to Monterey, San Francisco or San Jose airports to drop off your rental car in time for your flight.

Safe travels!
GET A NON-BINDING PRICE QUOTE
directly from our Luxury Travel Consultant at 360 Private Travel

choose your travel dates to receive rates
Visit the plunging waterfalls, flowery meadows, picturesque valleys and hulking granite monoliths of Yosemite National Park on a day of touring customized to your interests and preferences
Get up close and personal with whales and other wildlife on an eco-rafting adventure on the Monterey Peninsula