---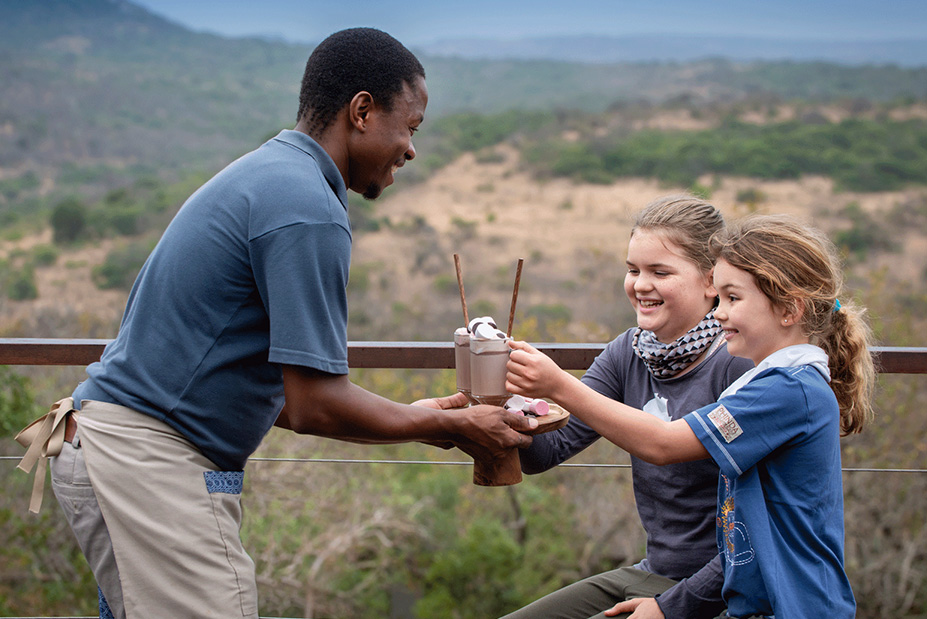 13 Days from $ 16,250 per adult
What's included?
---
LUXURY HOTEL ACCOMMODATIONS
4 nights &Beyond Phinda Private Game Reserve | 4 nights Tswalu Kalahari | 4 nights Cape Town

&Beyond Phinda Homestead
Tswalu Tarkuni
Ellerman House


ACTIVITIES
WILD Child program
Nature Walks, Bush Walks, Full Day Cape Point Tour, Full Day Winelands Tour, and Game Drives


FLIGHTS & TRANSFERS
All road transfers and flights as specified in the itinerary


Based on 2 adults. Special rates for kids 12 and under

GET A NON-BINDING PRICE QUOTE
directly from our Luxury Travel Consultant at 360 Private Travel

choose your travel dates to receive rates for this private family vacation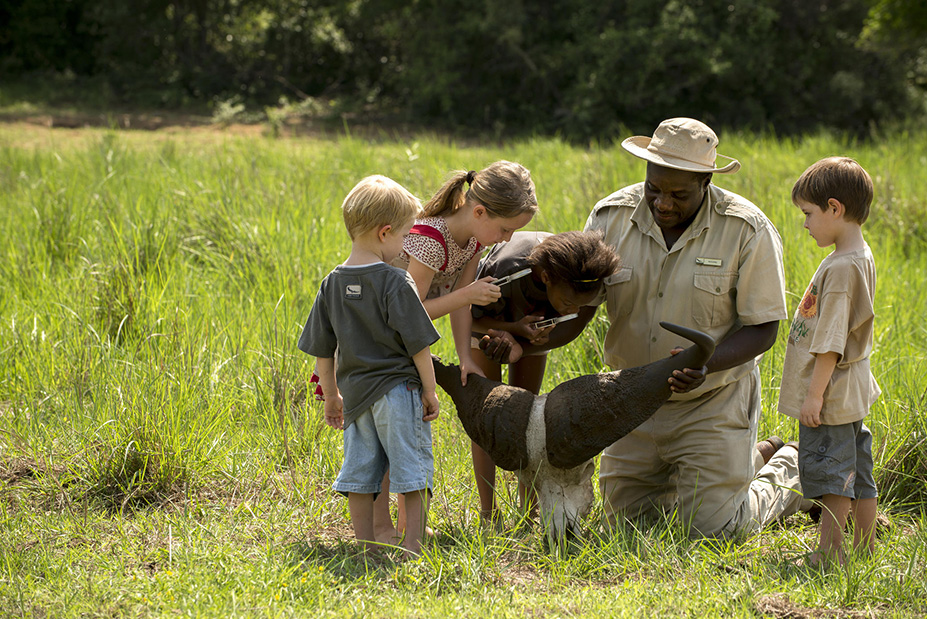 South Africa Fully Private for the Whole Family
3 Destinations & 13 Remarkable Days
Phinda Game Reserve, Tswalu Kalahari, and Cape Town
A fully private and luxurious adventure-filled journey ideal for families, young and old, to reconnect
Sun, fun, wildlife, beaches and culture, unforgettable landscapes, and, most importantly, filled to the brim with opportunities for the entire family to reconnect.
Tailor-made with your family exclusively in mind and featuring private charters and private, sole-use accommodation, this 13-day family vacation in South Africa will take you and your loved ones to award-winning &BEYOND Phinda Private Game Reserve, the awe-inspiring Kalahari, and adventure-filled Cape Town.
Form lifelong memories with all members of your family, when you discover the landscapes and Big-Five magic of &BEYOND Phinda Private Game Reserve. The reserve is renowned for hosting some of the continent's finest game viewing experiences and profound wide-ranging conservation initiatives. Here, young ones can take advantage of a fun-filled WILDchild program whilst tweens, teens, parents, and grandparents can revel in a range of exciting safari activities.
The next leg of your adventure takes you to Tswalu Kalahari, South Africa's largest private game reserve. This is a place of unique family safari experiences set against broad expanses of pristine grasslands, dunes, and mountains. Soar above the vast plains on a helicopter safari, jump in the saddle for horseback rides, learn the art of tracking on walking safaris, meet curious meerkats on a meerkat experience, discover San petroglyphs, and be captivated on exciting game drives.
After getting your safari fix, you and your family will be whisked away to the 'Mother City' of Cape Town: a city of picture-book natural beauty from the heights of Table Mountain to the shores of the Indian and Atlantic Ocean coastlines, and nearby mountain and vineyard vistas.
Designed for families with children who want to experience the wonders of the South African bush together, each family safari is planned with your specialist guide taking into account your children's ages, their interests, your family's preferences, and the fun seasonal activities available.
We can tailor-make every part of your trip to fit your style, budget, and time constraints.
&BEYOND PHINDA PRIVATE GAME RESERVE | DAY 1 – 4

DAY 1 &BEYOND PHINDA PRIVATE GAME RESERVE

Arrive in Johannesburg with your family and hop on your private charter flight to &BEYOND Phinda Private Game Reserve, where you will stay at the ultimate private family retreat, &BEYOND Phinda Homestead.
Your ultra-spacious sole-use villa includes a dedicated butler, chef, ranger and tracker team, and private game vehicle.
&BEYOND Phinda is home to Africa's Big Five (lion, leopard, elephant, buffalo, and rhino), as well as 436 bird species. The reserve is particularly well known for close-up sightings of the elegant yet elusive cheetah, as well as the rare black rhino.
Children will go wild here with the entertaining, educational, and super fun WILDchild program, learning and discovering new experiences and cultures.
Deeply rooted in the love for the African bush, it not only creates a series of unforgettable moments for the whole family but forges strong bonds between our young guests, our planet, and its people.

DAY 2 &BEYOND PHINDA PRIVATE GAME RESERVE



The joy of staying at &BEYOND Phinda Homestead with your family means you can completely tailor-make your days' activities best suited to your group. There will be something for everyone, so make yourself completely at home, enjoying the different spaces the lodge has to offer.
Little ones can enjoy the WILDchild program and can experience activities such as tracking and fishing, making traditional bows and arrows, beading, crafting, and painting, as well as fun in the lodge garden or kitchen and more.
For the older family members, &BEYOND Phinda Homestead offers a host of relaxing ways to enjoy the tranquil surroundings. With no other guests in sight, the entire lodge is yours and includes a private kitchen, bar, library, gym, and spa.
If you have very small children who are excited to see 'Pumba', we are happy to discuss our safari policy with you. Of course, the little ones shouldn't miss out on a wild experience, so your private guide will be happy to explore the bush with the young ones in a tame way, that will cause no disturbance to the wildlife or distress to themselves.

DAY 3 – 4 &BEYOND PHINDA PRIVATE GAME RESERVE

During your entire stay, you will experience exciting twice-daily day and night game drives, where each safari offers an iconic set of wildlife and some of KwaZulu-Natal's endemic species, which you won't encounter anywhere else in South Africa.
Be captivated with incredible days filled with exciting activities (some of which are at an additional cost). A range of &BEYOND Phinda Adventure options includes black rhino tracking on foot (age restrictions apply), a Zulu Village Tour, or turtle nesting trips (in season).
Other optional adventures include an ocean safari and a trip to nearby Sodwana Bay beach.
Strap on your walking shoes for a Specialist Walking Safari or if booked ahead and also at an additional cost, experience a pangolin conservation activity, or even a life-changing elephant or rhino conservation activity.
Back at your private villa, why not enjoy a run in your personal gym or lounge at your private pool?




TSWALU KALAHARI GAME RESERVE | DAY 5 – 8

DAY 5

After your morning game drive and breakfast, you will be driven to &Beyond Phinda Airstrip for your private charter flight to the Tswalu Airstrip, in the Kalahari Desert.
Once the Oppenheimer family home, the private homestead of Tswalu Tarkuni is for your exclusive use.
An oasis of serenity, guests to Tarkuni are pampered by a dedicated team that includes a host and private chef to ensure a deeply personal experience. A private vehicle, personal field guide, and tracker are on hand to create tailor-made safari adventures for your whole family.
This stark yet beautiful desert region is a textured terrain of vast open savannah, sandy dunes, and diverse habitats. Meaning 'great thirst' or 'waterless place', it is home to an incredible wildlife population including zebra, giraffe, oryx, eland, as well as white rhino and the desert black rhino. The reserve is also inhabited by smaller mammals such as the pangolin, aardvark, and African wild cats.

DAY 6 – 8

Spend the next few days exploring the magnificent Kalahari with your family, a haven for small kids and older families alike.
Track iconic wildlife on game drives, completely tailored with no set routes or times.
Come across white rhino, zebra and giraffe, and the Kalahari antelope including gemsbok, springbok, red hartebeest, and eland. Capture sightings of dynamic predators and observe cheetahs slinking through the grasslands, spotted hyenas, and wild dogs roaming in packs.
Children will be absolutely captivated by sightings of rare and endangered species, including black-maned lions, African wild dogs, aardvarks, and pangolins, as well as the habituated meerkats that are familiar with humans and trust their approach.
Optional activities include horseback riding, walking safaris, and even the chance to sleep out under the stars – a wonderful family opportunity in the wild.
CAPE TOWN | DAY 9 -12

DAY 9

Your family can enjoy the last morning at the lodge before heading to Cape Town on your scheduled charter flight.
Upon arrival at Cape Town International Airport, you will all be welcomed by a member of the &Beyond team who will drive you to Ellerman House, with breathtaking Atlantic Ocean outlooks.
As you drive toward the city, your view from afar will be of Table Mountain, with the beautiful city of Cape Town, and two great oceans at its feet.
The ultimate family holiday destination, Cape Town captivates the imagination of all ages. Boasting a plethora of outdoor activities that range from surfing to quad biking, abseiling and hiking, or just plain old seaside fun, families are guaranteed to find something to suit everyone.
The Mother City boasts a wide range of family restaurants and attractions, making it easy to travel with even the youngest of children, while the splendid seaside setting and beautiful natural scenery create plenty of opportunities for shared adventures. From seal, whale, and dolphin cruises to the penguins of Boulders Beach and the magnificent fauna and flora of Cape Point, where two oceans meet, Cape Town delights with its rich natural heritage.

DAY 10 – 11

Over the next two days, enjoy a multitude of family adventures
Enjoy a full-day tour with your family taking in the scenic highlights of the Cape Peninsula, beginning with the four secluded beaches of Clifton, as well as the sidewalk cafés and bars of trendy Camps Bay.
Visit the spectacular coastal suburb of Hout Bay, a former fishing village, featuring a long, sandy beach facing a bay framed by the mountains. Explore the restaurants, shops, and markets of Mariners Wharf, a harbor-front emporium with a maritime ambiance.
Explore the scenery over the breathtaking Chapmans Peak Drive (providing this route is open) before heading to the Cape of Good Hope headland to discover the highlights of this nature reserve, see the Diaz Cross navigational aids, and perhaps enjoy lunch at a local restaurant.
Travel to Simons Town, famous for its naval military base, and the children can dig for gems in the sparkling Scratch Patch and then visit the charming penguin colony at Boulders Beach, wonderful for the kids.
Walk through the beautiful Kirstenbosch Botanical Gardens, set against the eastern slopes of the ever-present Table Mountain.

DAY 11 – 12

Explore the Cape's spectacular Winelands. The estates visited will vary according to your wine preferences, but will include the region's major wine-producing areas, and visits to some picturesque wine estates for tastings of high-quality vintages. Great for the kids is the opportunity for delicious chocolate tastings.
Nestled in a valley where the French Huguenots settled in 1688, Franschhoek is a delight for antique lovers and gastronomes (the town boasts some world-famous eateries).
South Africa's second-oldest town, Stellenbosch showcases the signature white-gabled 17th and 18th-century Cape Dutch architectural style. You'll have the chance to browse quaint Dorp Street, visit the museum, or perhaps explore the many galleries and shops of this university town.
The Ellerman House Wine Gallery offers guests an experiential journey into the history and provenance of South African wine through an interactive multi-media wine library, individual maturation cellars for white and red wines, and a brandy tasting lounge.
If you enjoy adventure, encounter giants of the deep and be thrilled with a shark cave diving experience in Gansbaai, or choose to soar through the mountain on a Cape Canopy tour, or perhaps some cultural or historical excursion alternatives.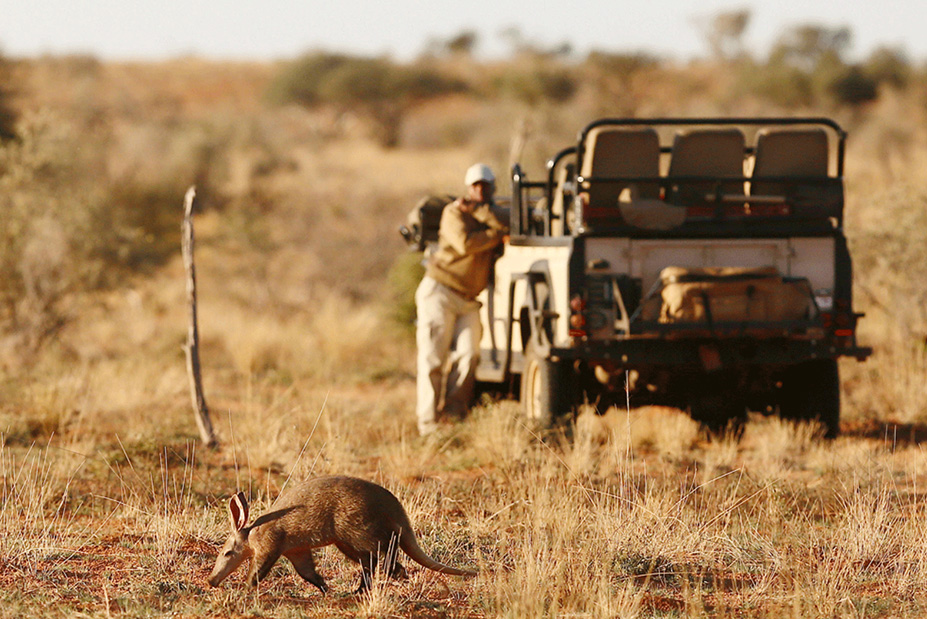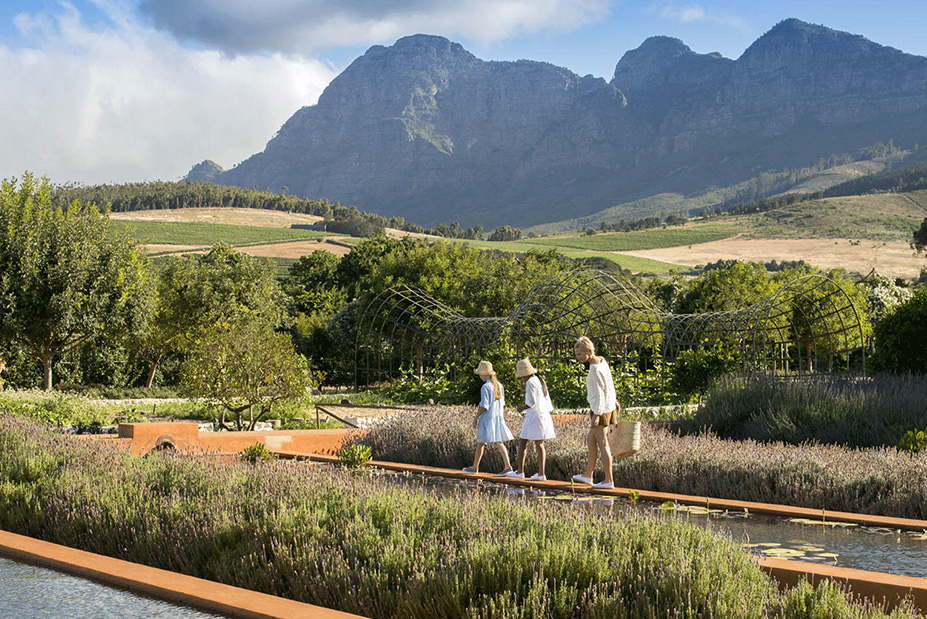 The WILDchild Programme
&Beyond offers a specially designed children's program to delight youngsters of all ages and teach them to appreciate and preserve our planet.
Each child receives a WILDchild backpack filled with fun age-appropriate goodies and activities that guide children on how to protect our planet's precious natural resources in a fun, interactive way.
Family safaris expose the children of today to our continent's fragile natural wonders and the communities that inhabit them and turn them into planet managers of tomorrow.
&Beyond guides will help your children complete their activities, collect pods, feathers, bugs, and leaves, and teach them to identify various animal species. Children are enchanted for hours on end in Africa's playground, giving you a peaceful moment to enjoy the tranquillity of the bushveld.
Africa offers so much for children to explore, from the famous Big Five to the not-so-famous Little Five. You will experience the look of wonder and excitement on your little ones' faces as they witness a giraffe for the first time, and watch as they make new friends.
Special WILDchild program for children aged 3–12 years
Each WILDchild receives a backpack filled with age-appropriate goodies
Activities are seasonal and include bark rubbing, bug collecting, frog safaris, 'poo walks', baking with the chef, and more
Special children's menus are available
Childminding services are available at an additional cost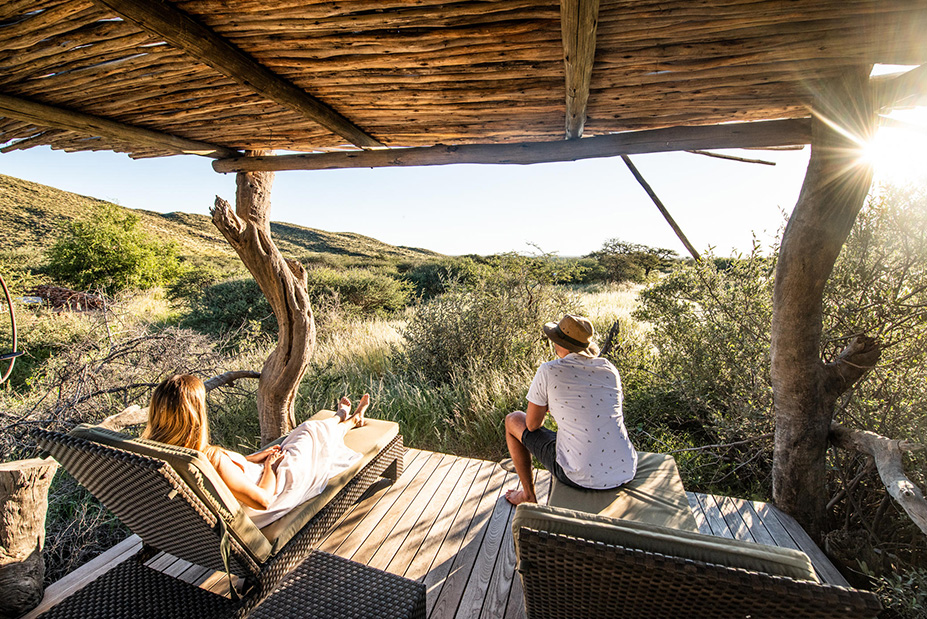 Highlight Private Family Vacation in South Africa
Exclusive-use luxurious accommodation throughout; a private chef, personal staff, and sole-use game-viewing vehicles at Phinda and Tswalu; dedicated guides and private charter flights throughout your journey. All to ensure that your family enjoys a private family vacation, that's fully private.
Private safaris with the offerings of lifetime memory makers: from close-up sightings of cheetah, and the thrills of Phinda's Big-five viewings, to the black-maned lions, meerkat communities, and the rarely encountered pangolins and aardwolf of the Tswalu Kalahari
Walks to ancient archaeological sites that showcase Bushmen rock art dating back some 380 000 years: some of the oldest art on earth
Exploration of Cape Town's scenic coastline, vineyard vistas, and unmissable highlights like the naval military base at Simon's Town, the Kirstenbosch Botanical Gardens, or the penguin colony at Boulder's Beach
Encounter rare species such as pangolins and aardvark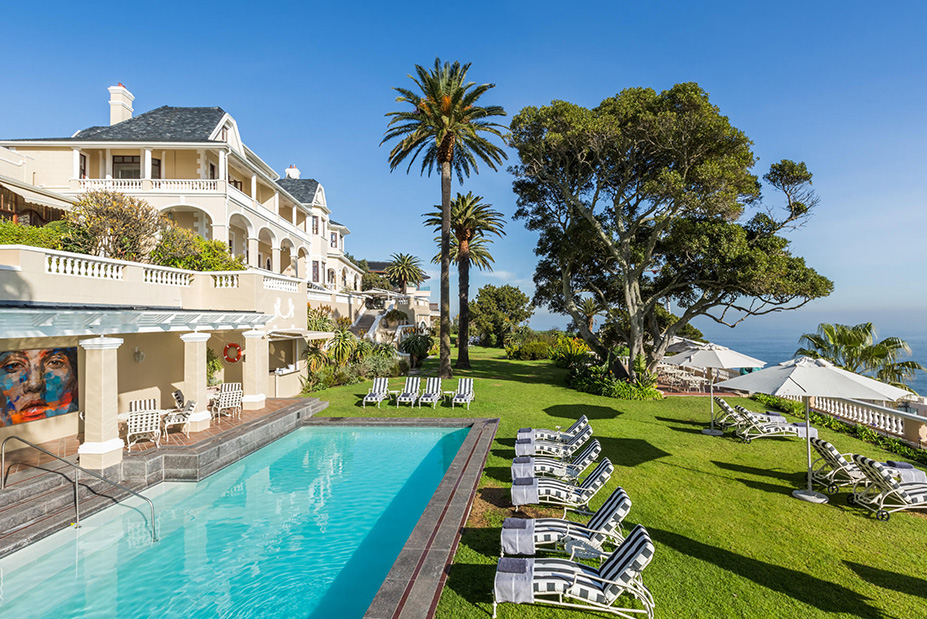 About Sophibee
Sophibee Luxury Family Travel, based in London and Amsterdam, designs high-end and tailor-made travel experiences. 
As an independent affiliate of 360 Private Travel, a Virtuoso member, Sophibee Luxury Family Travel has worldwide luxury travel industry connections.
We are constantly working to grow and expand these relationships by meeting with luxury hoteliers, traveling, and building relationships with destination management companies.