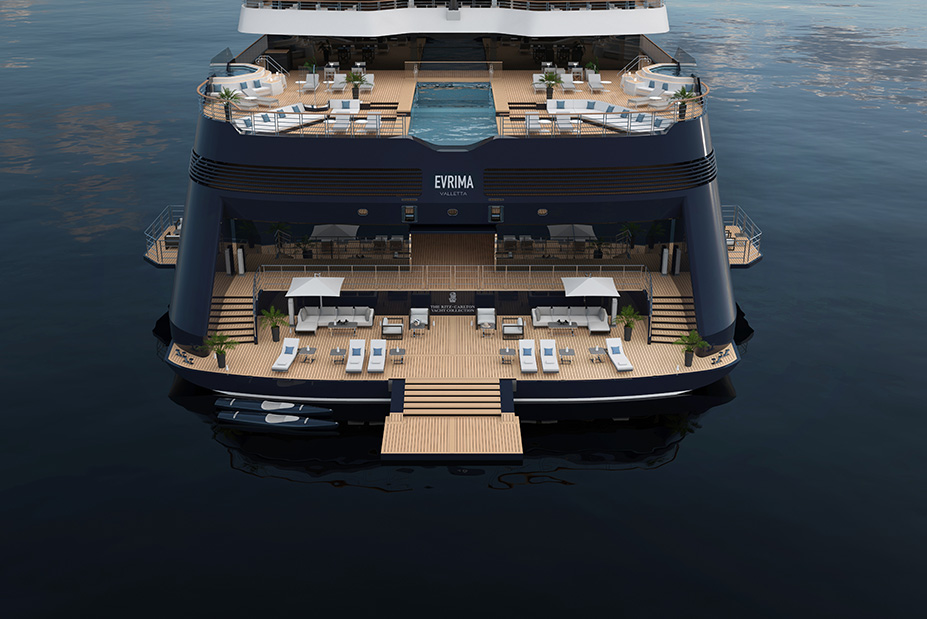 Venice to Venice Cruise with The Ritz-Carlton Yacht Collection
30 June 2024
Evrima
The Ritz-Carlton Yacht Collection
7 nights
Set sail from Venice, sailing to Kotor, Korcula, Split, Koper, and return to Venice
Starting from $7,200 per person
Highlights Ritz-Carlton Cruise Italy, Montenegro, Croatia, and Slovenia
Sitting off the central Dalmatian coast, the wonderfully-green island of Korčula is dotted with olive groves, vineyards, and pine forests. The main town's pretty Old Town exemplifies Croatia's rich Venetian heritage. At its center, you'll find the 15th-century St. Mark's Cathedral rising high above the red-roofed Gothic and Renaissance buildings.
Go wine-tasting in Smokvica or Cara; soak up some sun on a Lumbarda beach; or take a kayak tour of the islets of the Skoji archipelago – especially Badija, with its pretty monastery. At the end of the day, watch the sunset at Massimo Bar in Korčula town. Located in the turrets of the 15th century Zakerjan Tower, this bar is truly unique and can be accessed only by ladder.
All-Inclusive Fares include:
All-suite ocean-view accommodations, each with a private terrace
Access to a Personal Concierge in all suite categories
Onboard gratuities
Multiple dining venues
24-hour in-suite dining
Beverages in-suite and throughout the yacht
Onboard entertainment and enrichment
Marina-style platform with access to watersports while at anchor
Wi-Fi throughout the yacht
Evrima at a Glance
Join just 298 guests aboard Evrima, taking in the view from your suite's private terrace as you drop anchor off a scenic shoreline. From the aft Marina, you can explore by kayak or paddle board before heading ashore. Five restaurants and six lounges offer an array of culinary delights, while legendary service and luxurious amenities complete the onboard experience.
Guest Capacity 298
Year Built: 2021
Officer & Crew 246
Total Suites 149
Crew to Guest Ratio 1 to 1.21