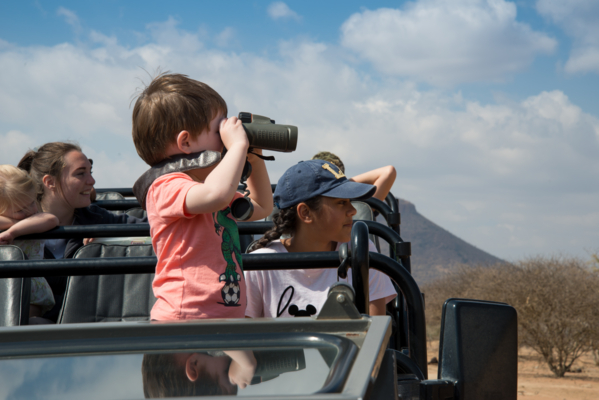 Whether your kids are 5 or 15, this is the holiday adventure your tribe will never forget.
Sailing the Cape Town coast in a pirate boat and swimming with the penguins; seeing their first leopard in real life on a Marataba safari and tracking animals in the bush; getting to say they've been to one of the Seven Natural Wonder at Victoria Falls; meeting new and interesting people and discovering different ways of life along the way.
It's an all-around itinerary that'll introduce them to a whole new world – and make theirs much larger.
African Family Explorer
Day 1 – Day 4: Your home from home in the Mother City… Check-in to More Quarters for a 4-night stay
Day 5: Fly via Johannesburg to Marataba, for a safari that promises you'll see it all
Day 5 – Day 8: Experience the (luxury) wildlife at Marataba Safari Lodge with a 3-night stay
Day 8: Fly to Victoria Falls, for a 'wonder-full' time!
Day 8 – Day 10: Explore or relax – it's your choice… Check-in to Stanley & Livingstone for a 2-night stay
Including luxury stays all the way, Big Five safaris, Mack & Madi Kids' Adventure Explorers experiences, and a dedicated concierge to ensure your journey is full of fun (and stress-free).