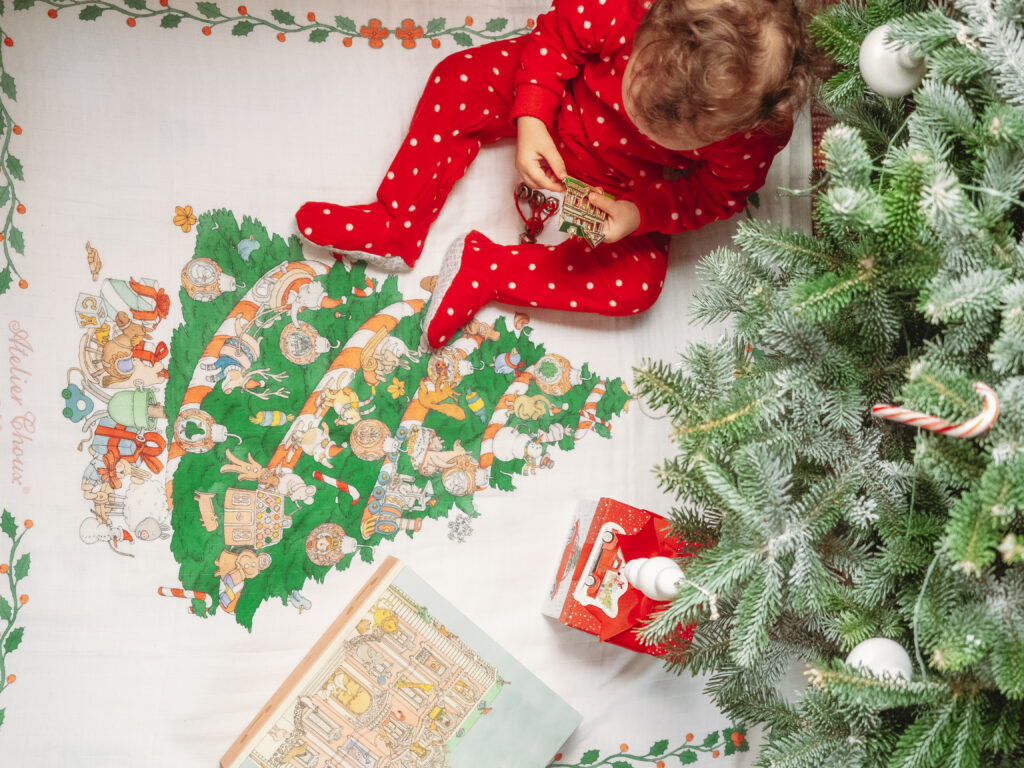 Made in France and illustrated by the Swedish Mattias Adolfsson, this year's Christmas designs from Atelier Choux are utterly beautiful.
Atelier Choux created two versions of their signature Carré, a limited edition 'Christmas Eve' and 'Christmas Morning' design.
More info on Atelier Choux Christmas Gift Set Deluxe

Inclusions: small bib Christmas Eve, Holiday Decorative Stickers sheet, Large hotel rigid gift box, Carré Christmas Eve (Limited Edition), Carré Christmas Morning, Carré Hot Air Balloons.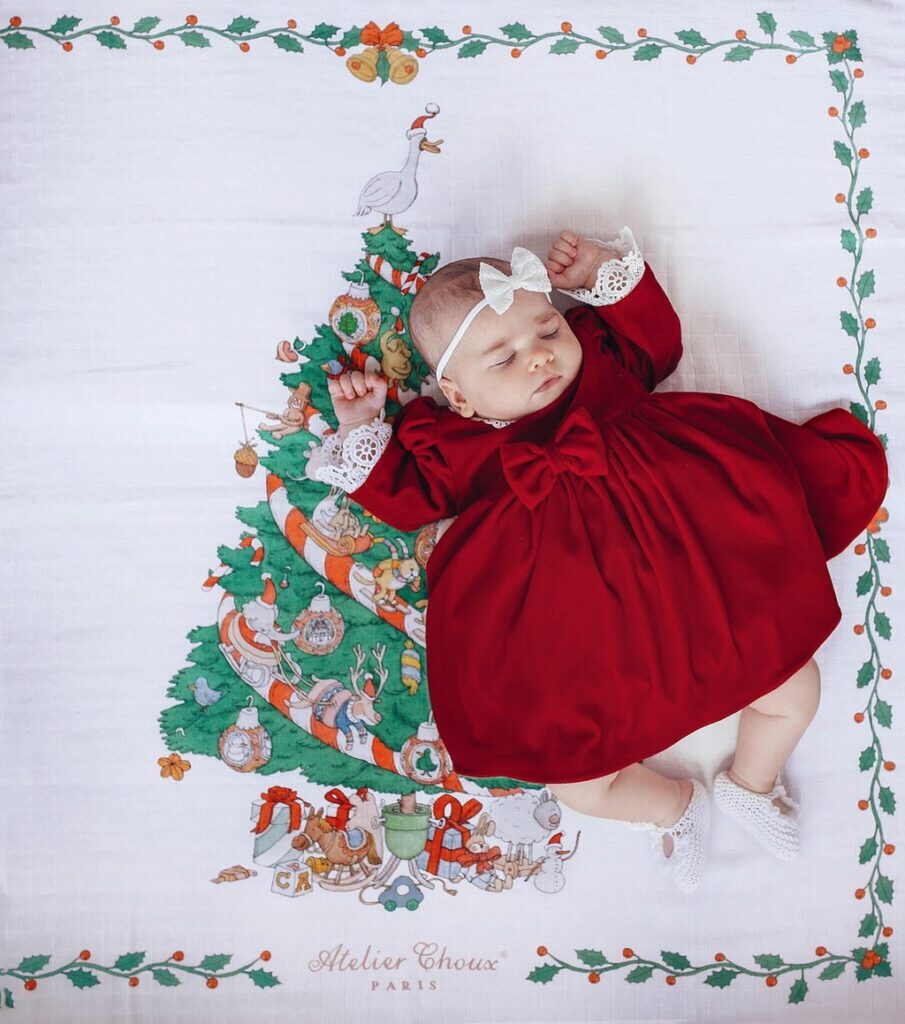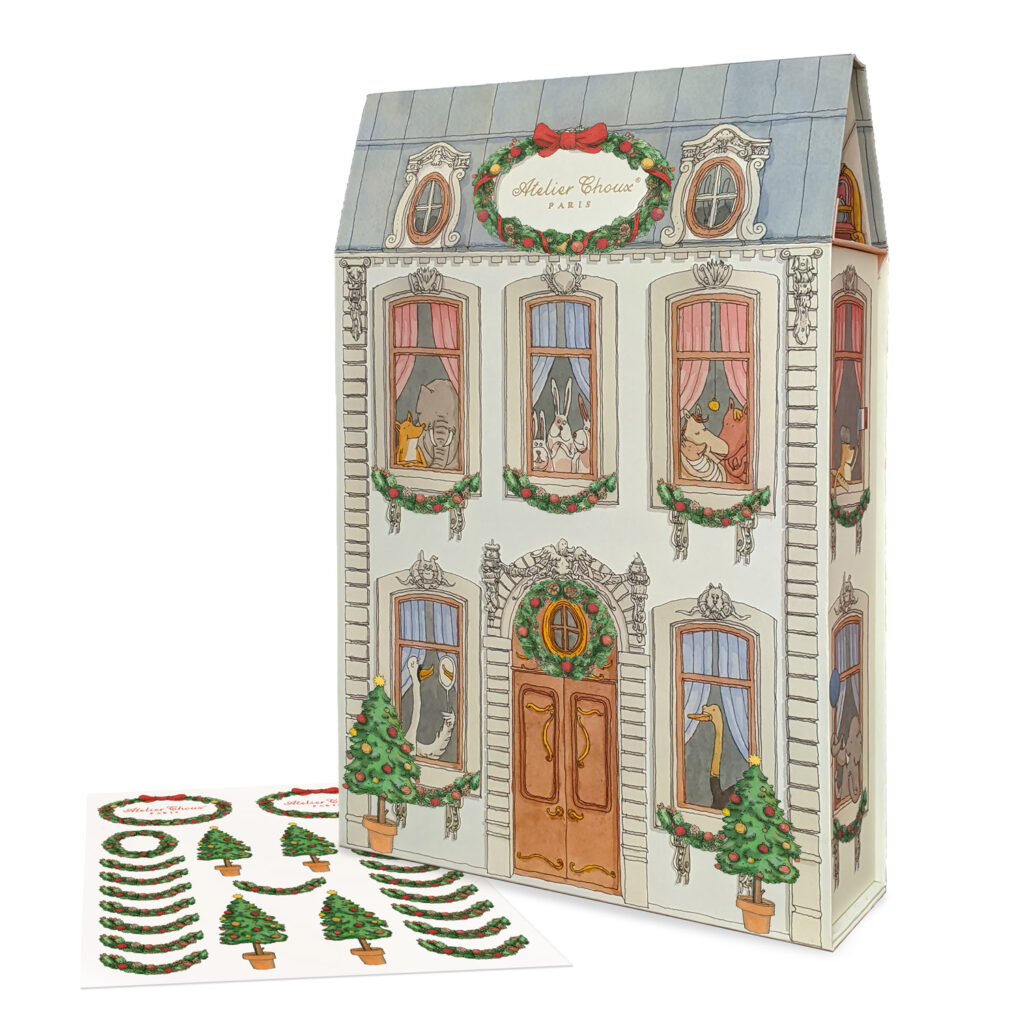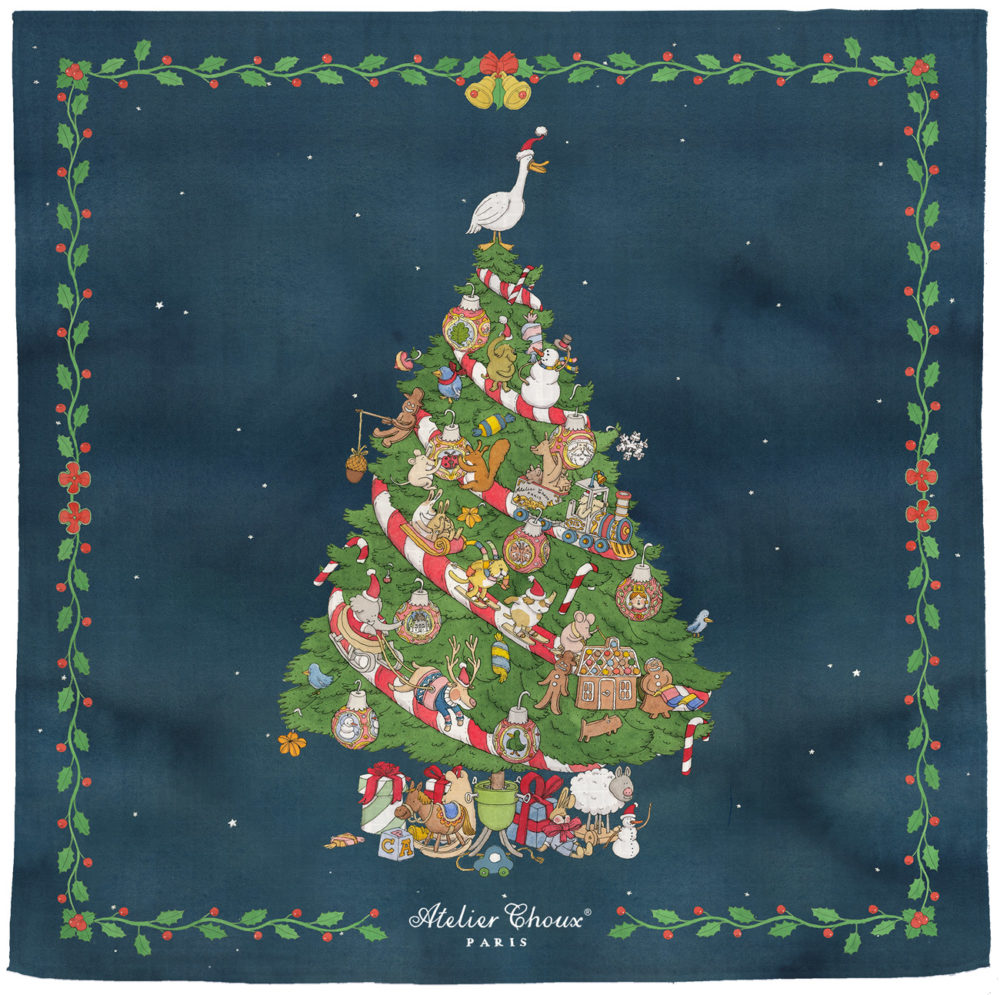 About the Carrés
The signature, multipurpose carrés from Atelier Choux are an everyday essential, at home in the nursery and 'out and about' during the day in your diaper bag.
The carrés can be used as a light blanket, to change a baby's diaper on the go, to create some shade or privacy (while breastfeeding for example), for swaddling, to wipe baby's face, as a tummy time blanket, to protect your shoulder when holding the youngest petit choux, and more.