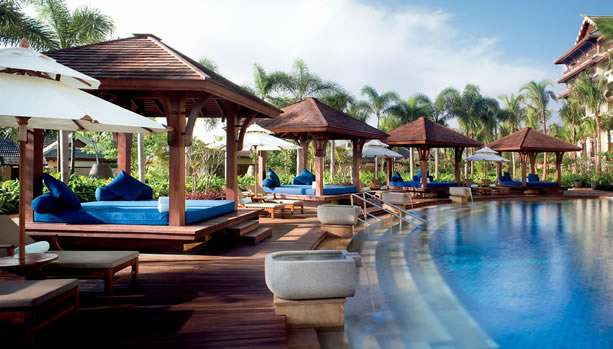 Ritz Kids Night Safari 2.0
An unforgettable adventure awaits
We are pleased to bring you the Ritz Kids Night Safari Adventures, where an extraordinary experience begins. It truly inspires all the little adventurers and allows them to explore vast wonders. Ritz Kids Night Safari Adventure package that can take you and your kids complete memorable stay experience applied for the choice of Suites.
In-Suite tent experience
Complimentary breakfast for 2 adults and up to two children ages 6 and under; 50% off of the 3rd adult breakfast
Complimentary meals for all kids ages 6 and under
Bracelets for free ice-cream
Kids backpack
Cool caps
Collect all stickers for the discovery map to get a special souvenir
Ritz Kids Night Safari Extra Paid Services
The Ritz-Carlton Sanya, Yalong Bay provides three kinds of Ritz Kids Night Safari extra paid services for children to discover the glamour of the night.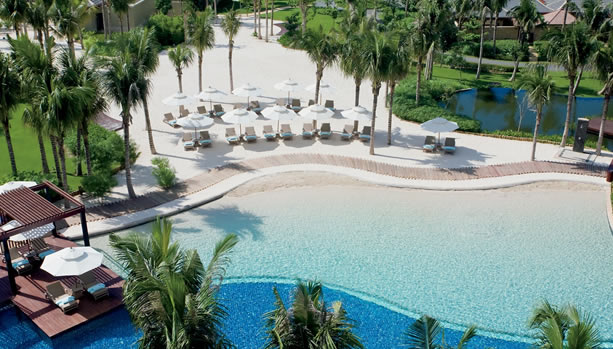 In-Suite Star Gaze
Children can enjoy an amazing star view during their Ritz Kids Night Safari experience in the comfort of their own suite. In-room star gaze includes:
In-Room star gaze experience
Drinking Bottle
Lion Toy
Kids slippers
Kids bathrobe
Screen printed mini tote
Ritz Kids door hanger
RMB: 388
In-Suite Cheerful Bathing
The tailor-made bathtub decoration and bathing set will ensure a happy bathing time for children. In-Suite Cheerful Bathing includes
Bathtub decoration
Kids slippers
Kids bathrobe
Screen printed mini tote
Ritz Kids door hanger
RMB: 388
In-Suite Good Night Storytelling
We offer storybooks that let little adventurers listen to a professional storyteller or you bring fairy tales to life. In-Suite Good Night Storytelling includes:
Storybooks rental
Audio storyteller rental
Twister physical game experience
Screen printed mini tote
Ritz Kids note card
Ritz Kids door hanger
RMB: 388
Embark on an adventure that leaves you and your kids a one of a kind experience and let it taps into your child's inquisitiveness and creative spirit. There's no better time to give your family a getaway with unforgettable memories at the Ritz-Carlton Sanya, Yalong Bay.
Ritz Kids® Program
Our young guests will be thrilled with a variety of daily activities and have fun with our friendly local cultural host/hostess. The signature Ritz-Carlton Kid's Club with separate children's pool and playground offers games and toys for kids aged from 3 to 10.
As Jean-Michel Cousteau says, "All kids start out as scientists, constantly asking 'Why? What's that? How does it work?'" Ritz Kids resort experiences tap into that innate curiosity by introducing our youngest guests to both the natural wonders and the rich cultural traditions of our resort locations. Immersive and adventurous, the resort experiences provide your child with enthralling activities to reward their interest in the beauty and workings of the world we live in. With a diverse collection of activities based on the four pillars of the program – water, land, environmental responsibility and culture – kids are swept away by everything from coral reefs and forests, to recycling and sustainability, storytelling, art and even food.
Dreamart Photography
DreamArt Photography unites a team of dedicated professionals and passionate artists from all over the world, capturing natural emotions and creating magical moments for all the families, couples, Weddings and Events and offering an unforgettable experience, to be shared forever through amazing images.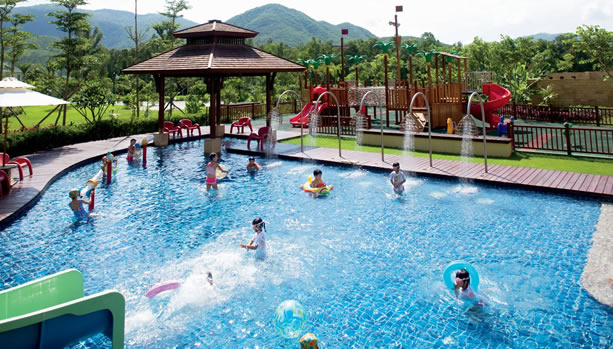 Experience the true nature of Southernmost China at The Ritz-Carlton Sanya, Yalong Bay. With a private beach on Yalong Bay, the region's largest spa and exceptional accommodations, this Sanya luxury hotel is an unforgettable retreat.
Pure white sand beach with expansive views of Yalong Bay
452 well-appointed guestrooms, including 402 oversized guest rooms at over 60 square meter/646 square feet, 18 suites and 32 private villas with individual plunge pools offering ultimate privacy. 62 rooms and suites on The Ritz-Carlton Club® Level offering distinctive amenities.
An exclusive world-class spa designed and operated by the Ritz Carlton Spa at 2,788 square meter/30,009 square feet and offers lavish and relaxing aromatherapy as well as beauty treatments.
The Culinary Shell – a host of seven dining outlets – will please all palates with signature favourites, seasonal offerings and even personalized dishes and beverages. Such as Sofia – the best Italian Restaurant in Sanya.
The most modern meeting facilities are encompassed within our Sanya hotel flexible meeting space and function rooms totalling 1,700 square meter/18,298 square feet, inclusive of a 910 square meter/9,750 square feet grand ballroom divisible by four with nine meeting rooms and a business centre
The first oceanfront wedding chapel in Sanya with a gorgeous waterscape pool
Minutes away from two famous golf courses, Yalong Bay Golf Club and Sun Valley Golf Club
Yalong Bay National Resort District
Sanya, Hainan, 572000 China
more information?

The Ritz-Carlton Sanya, Yalong Bay
Yalong Bay National Resort District
Sanya, Hainan, 572000 China

+86 (0) 898 8898 8888